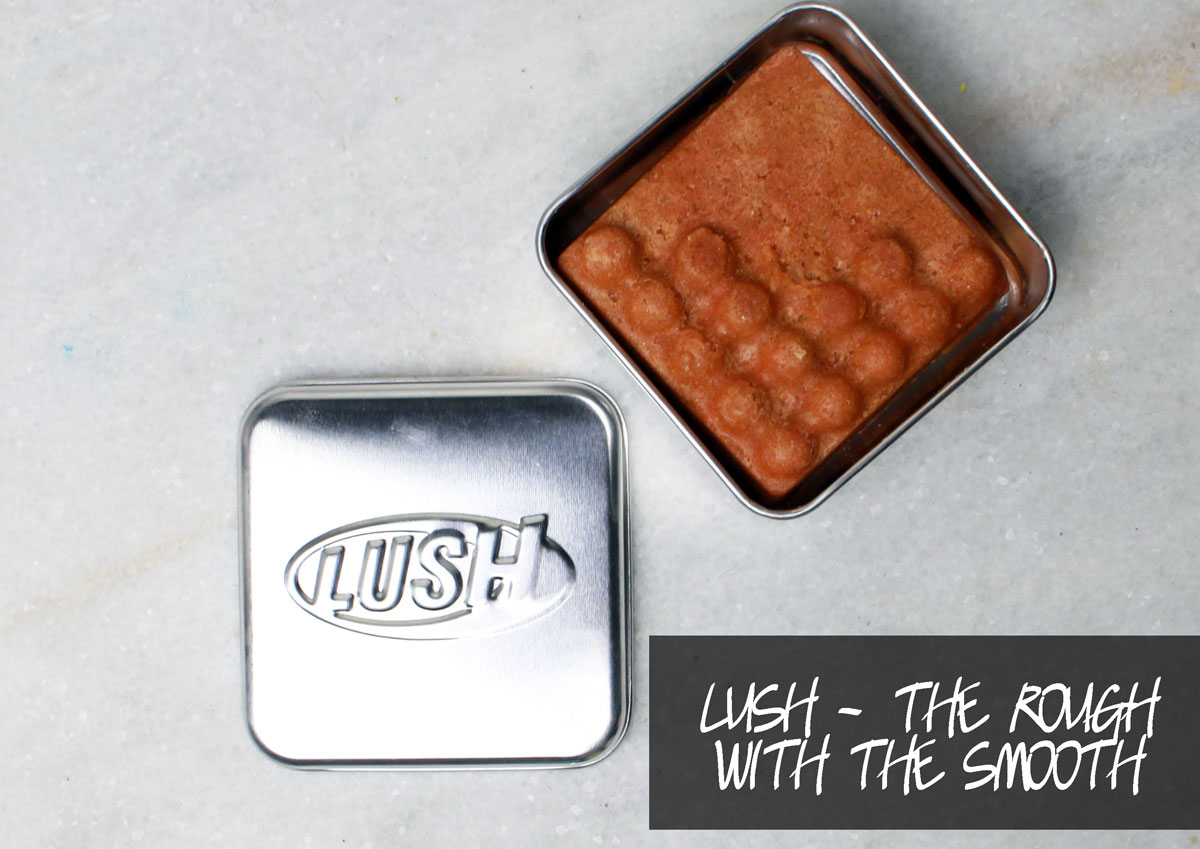 Om du, precis som jag, har den charmiga hudåkomman Keratosis Pilaris (permanent gåshud på armarna, smittar inte, inget farligt, bara störigt) så behöver du Lush The Rough With The Smooth i ditt liv. På riktigt. Detta är en sjukligt rivig skrubb, men jösses vad den ger bra resultat på att fila ner gåshuden. The Rough With The Smooth är en peelingkaka där socker står för skrubbandet. Doftsatt med svartpeppar, patchouli och vanilj (så gillar du Lord of Misrule gillar du denna) och luktar som en dröm, innehåller murumurusmör och ricinolja, så den återfuktar också.
Jag upplever att det finns två sätt att använda denna: köra med hela kakan mot kroppen när du är blöt och kakan torr = river så in i helvete (på ett bra sätt, men undvik ansiktet!!!!) och lämnar dig röd som en tomat, men mjuk och fin. Andra sättet är att blöta både dig själv och kakan, gärna en liten stund innan du ska använda den, den är då snällare och river inte lika hårt.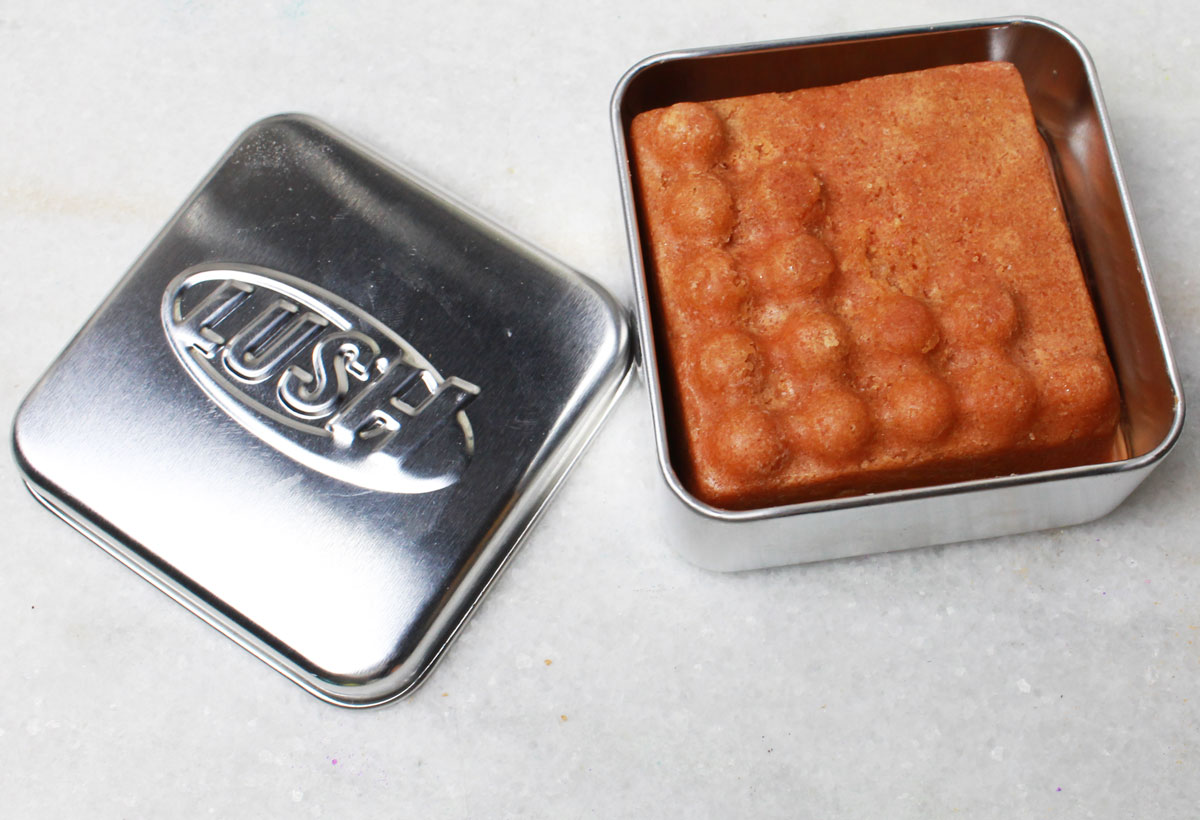 När det kommer till dryghet är inte The Rough With The Smooth något för snåljåpen. Jag uppskattar att den räcker till ca 15 skrubbtillfällen och kostar då 99 kr. I min bok är detta fullt överkomligt och inget saftigt pris alls, men är du snålare kanske du ska leta vidare. Jag kommer med största sannolikhet köpa en The Rough With The Smooth till då jag älskar effekten, men mest av allt doften.
Lush är cruelty free och The Rough With The smooth är 100% vegansk. Bara att njuta med gott samvete.
https://spindelsven.com/wp-content/uploads/2021/02/crueltyfree-beauty-logo.png
0
0
Ida
https://spindelsven.com/wp-content/uploads/2021/02/crueltyfree-beauty-logo.png
Ida
2016-04-15 10:18:03
2016-05-20 09:04:00
Lush The Rough With The Smooth