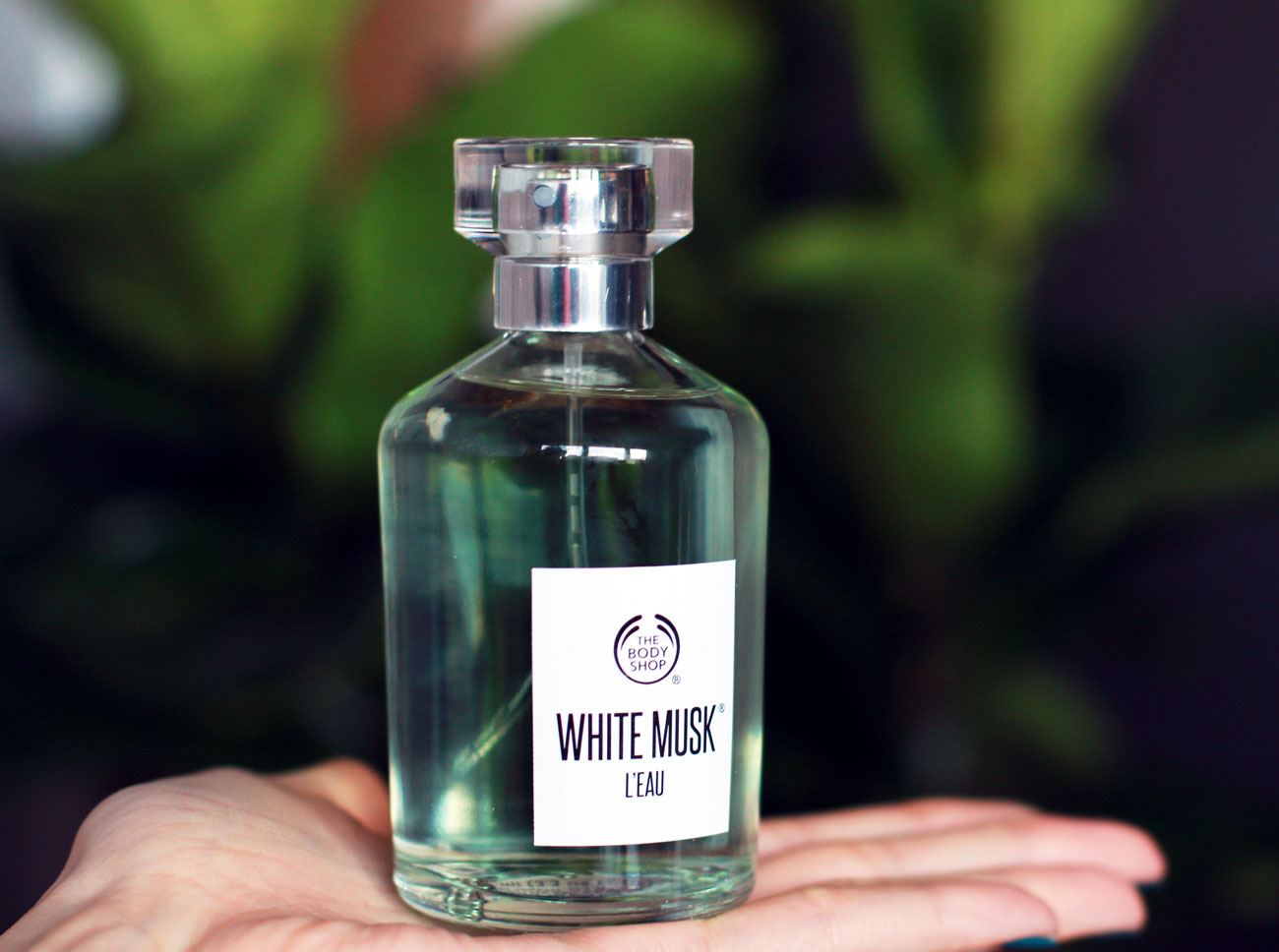 The Body Shop White Musk L'Eau är en doft som kommer att lanseras den 2 maj. Detta är en frisk, härlig doft som jag gillar oväntat mycket! White Musk L'Eau är en frisk och fräsch twist på deras klassiska White Musk. Jag ska erkänna att jag först var nära på att inte ens hämta ut detta pressprov eftersom min mamma, som gick bort för ett par månader sedan, brukade använda White Musk. Ni vet hur det är med dofter, det är känsligt och väcker många minnen. Jag är i alla fall glad att jag hämtade ut White Musk L'Eau för den är superfin och så pass olik den klassiska doften att det känns bra.
Värt att nämna rätt tidigt tycker jag är att denna doft är helt vegansk, så alla parfymstinna djurvänner kan med gott samvete gå och köpa er en flaska.
White Musk L'Eau är en doft som ligger ganska nära din hud och är rätt djup, men på en friskt sätt. Varsågod för flummig beskrivning. Doftnoterna är citrus, koriander, galbanum, iris, liljekonvalj och jasmin som tillsammans med mysken är sådär härligt krispig och lättburen. För detta är verkligen en lättburen doft som jag tror väldigt många kommer att gilla.
Att jag blev väldigt förtjust i doften är nog egentligen ingen överraskning, inte sedan jag insåg att parfymören bakom doften är Dominique Ropion, personen som råkat skapa några av mina absoluta favoritdofter. Typiskt bra näsa.
The Body Shop White Musk L'Eau kommer att kosta 395:-/100 ml och finns som sagt i butik nästa vecka, 2/5. Stark rekommendation att sniffa på från mitt håll – framför allt för dig som gillar mjuka, krispiga och hudnära dofter.
*Pressutskick
https://spindelsven.com/wp-content/uploads/2021/02/crueltyfree-beauty-logo.png
0
0
Ida
https://spindelsven.com/wp-content/uploads/2021/02/crueltyfree-beauty-logo.png
Ida
2017-04-25 18:37:32
2017-07-09 14:56:17
The Body Shop White Musk L'Eau