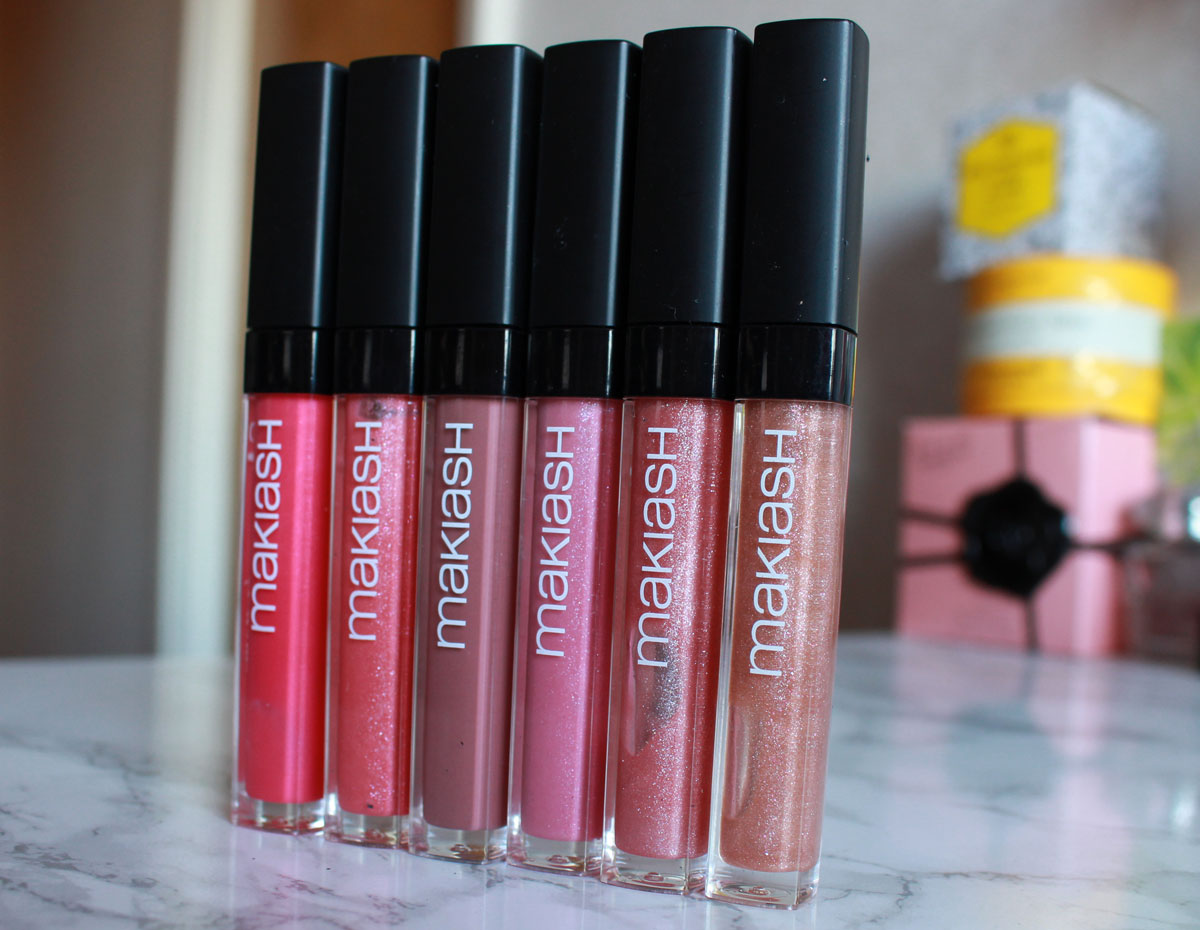 Alltså, kan vi prata lite om läppglans. Läppglans är det där glansiga guckset som fastnar i håret och kletar ur sig på huden så man ser TOTALT fab ut *host*, som klistrar ihop munnen äckligt, som lägger sig i äckliga vita veck i munnen och som rinner i läpplinjerna. Ja, du hör ju vad jag egentligen tycker om läppglans, inte ett jättefan direkt. MEN! Ibland dyker det upp produkter som bara funkar och som t o m läppglanshatande Ida inte kan mostå. I give you de enda läppglans jag använt på flera år: MAKIASH Lipgloss!
Detta är då alltså läppglans som INTE klistrar, som jag upplever INTE ger den där äckliga vita slajmranden och som känns sådär sköna och goa på munnen. Bonus: de är veganska och cruelty free OCH har en ganska så schysst prislapp, jag tycker då inte att 130 kr är provocerande mycket.
Mig veterligen är detta alla de färger som finns i sortimentet. Min favorit är den grårosa nyansen vid namn Nude Plum. Mums. Kan tillägga att denna bild är ca 100 år gammal pga fotade den i somras(!!!) men jag har ikväll sorterat smink och skönhetsprodukter i 3,5 jävla timmar. Ja, du läste rätt! Och under tiden hittade jag dessa och blev nästan arg på mig själv att jag inte skrivit om dem. Och ja, om jag låter lite extra exalterad är det för att jag kanske förtärde ett par städöl. Men iaf, MAKIASH Lipglosses är myyyysiga.
/Favourite lipglosses from the Swedish brand MAKIASH. Cruelty free, non sticky and all over all awesome!
https://spindelsven.com/wp-content/uploads/2021/02/crueltyfree-beauty-logo.png
0
0
Ida
https://spindelsven.com/wp-content/uploads/2021/02/crueltyfree-beauty-logo.png
Ida
2016-12-14 22:37:32
2018-01-10 13:29:44
MAKIASH Lipgloss