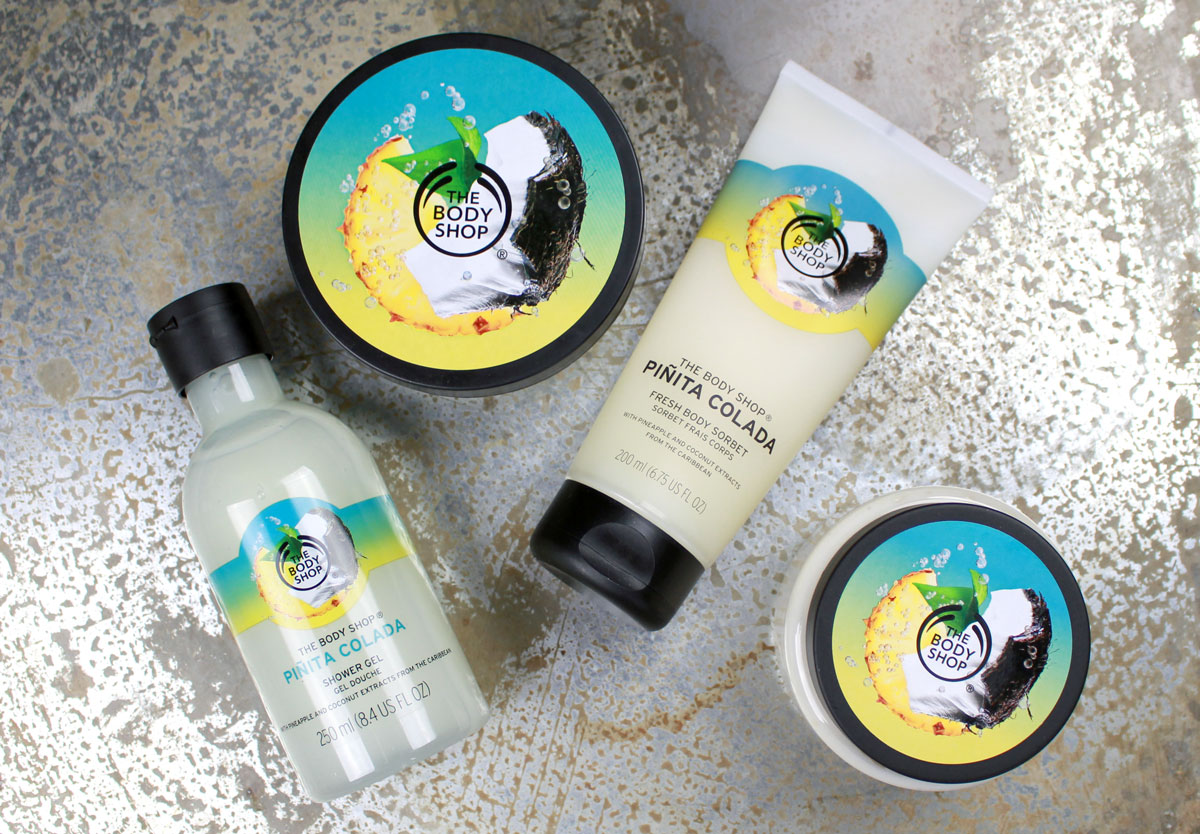 The Body Shop Piñita Colada är en kollektion av somriga, fruktiga och söta dofter, tänk dig kokosnöt och ananas blandat till något som luktar sommardessert. Lite så. Inte för alla, men om du gillar söta dofter har du en fullpott i denna kollektion.
I denna serie finner du en skrubb, body butter, duschgel och en produkt som jag ska erkänna att jag finner totalt intetsägande; kroppssorbet. Vad är det ens egentligen?! Tro nu inte att jag dissar kollektionen, för det gör jag inte. Jag förstår bara inte poängen med en produkt som inte verkar göra något mer än att ge en väldigt, väldigt lätt återfuktning. Jag kan inte heller riktigt komma förbi faktumet att produkten är matt och att den inte tycks ge huden något glow alls? Nä. Inte min tekopp. Gillar du kroppssorbeter? Kan du i så fall förklara grejen för tant Ida?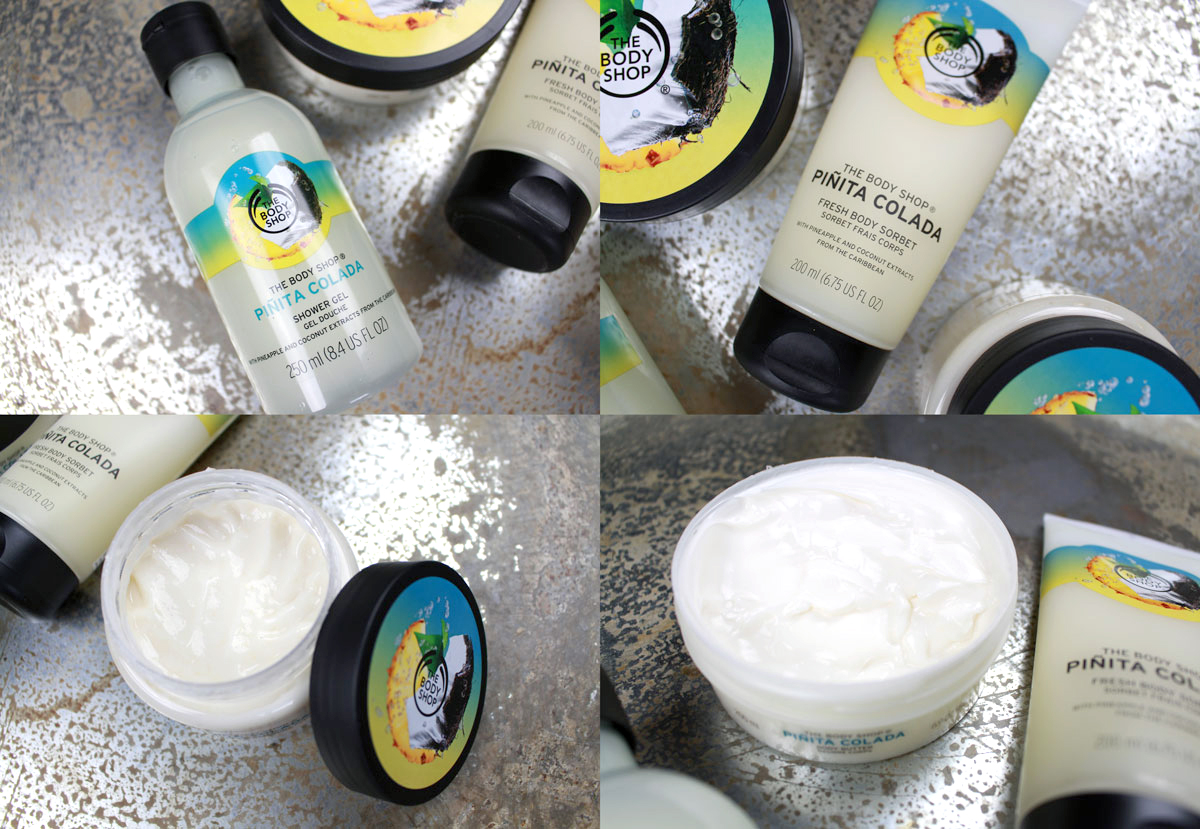 Tittar vi istället på duschgelen och skrubben har vi två produkter jag uppskattar! The Body Shop Piñita Colada Cream Body Scrub är en väldigt mjuk och mild skrubb som inte river sönder och samman huden. Som jag skrivit tidigare har jag den ytterst charmiga hudåkomman Keratosis Pilaris (skrivit om här) som mår väldigt bra av att skrubbas, det är dock inte varje gång man duschar som det känns som en rivjärnsskrubb är grejen, utan ibland vill man hellre ha en som river lite lätt och lämnar huden pigg. Då är Piñita Colada Cream Body Scrub grejen. Men inte om du vill stå illröd och mjuk efter duschen, denna skrubb är mer återfuktande och lätt exfolierande.
Piñita Colada Shower Gel är också en produkt jag gillar, den känns asgöttig och fräsch efter lite motion eller om man är tröttast i världen på morgonen. Luktar syrligt och sött och för alla er socker- och fruktdoftsjunkies, så är detta ett måste att dofta på. Sist ut är The Body Shop Piñita Colada Body Butter som är ett fluffigt body butter som lämnar dig återfuktad och mjuk. Inget att gnälla på är inte!
Produkterna är helt ok i pris och ligger på mellan 85-225 kr! Finns i butik från den 31/5. Samtliga produkter är veganska och som vanligt testar inte TBS på djur! Vad tror du om detta produktsläpp? Verkar det intressant?
https://spindelsven.com/wp-content/uploads/2021/02/crueltyfree-beauty-logo.png
0
0
Ida
https://spindelsven.com/wp-content/uploads/2021/02/crueltyfree-beauty-logo.png
Ida
2016-05-24 08:48:17
2016-05-24 09:28:04
The Body Shop Piñita Colada