bareMinerals Invisible Glow, Invisible Bronze & Barepro Foundation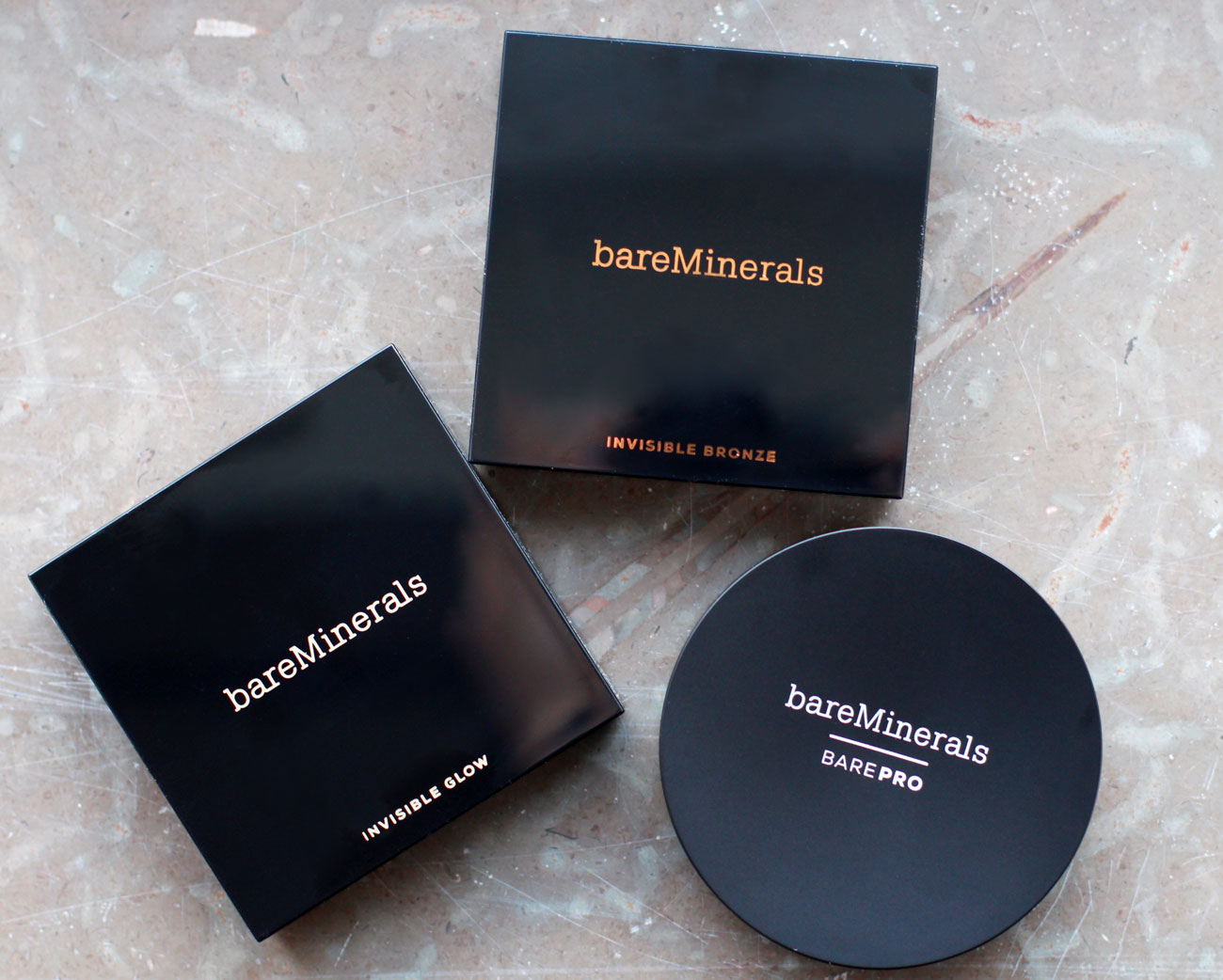 bareMinerals har släppt lite goa nyheter som jag måste få berätta lite om. Jag har insett att jag generellt uppskattar de flesta av bareMinerals produkter och då framför allt deras olika basprodukter som jag definitivt tycker är stjärnorna!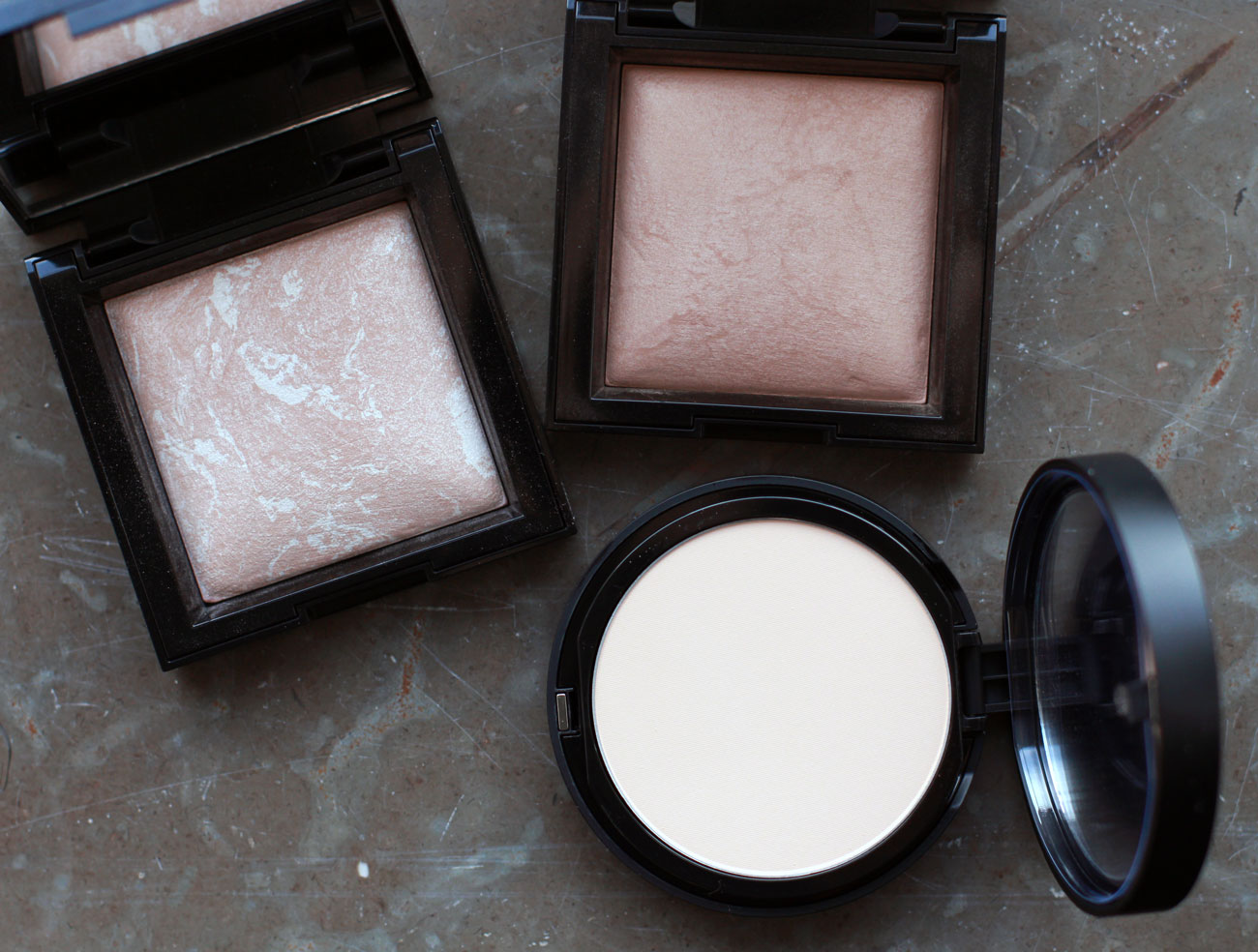 Bland nyheterna har vi: bareMinerals Invisible Glow Fair to Light, Invisible Bronze Fair to Light och Barepro Foundation Dawn 02. Jag ska direkt börja med att säga att detta INTE är produkter för dig som gillar ett hårt sminkat resultat, utan snarare för dig som vill ha ett mjuk, naturligt och fräscht resultat. Jag var väldigt pepp att testköra samtliga produkter (därav de mindre fantasirika bilderna) och har fastnat speciellt för Invisible Glow och Invisible Bronze. Jag har testat dem båda på mig själv och hunnit göra en testsminkning inför ett bröllop med dem där de är riktiga stjärnor!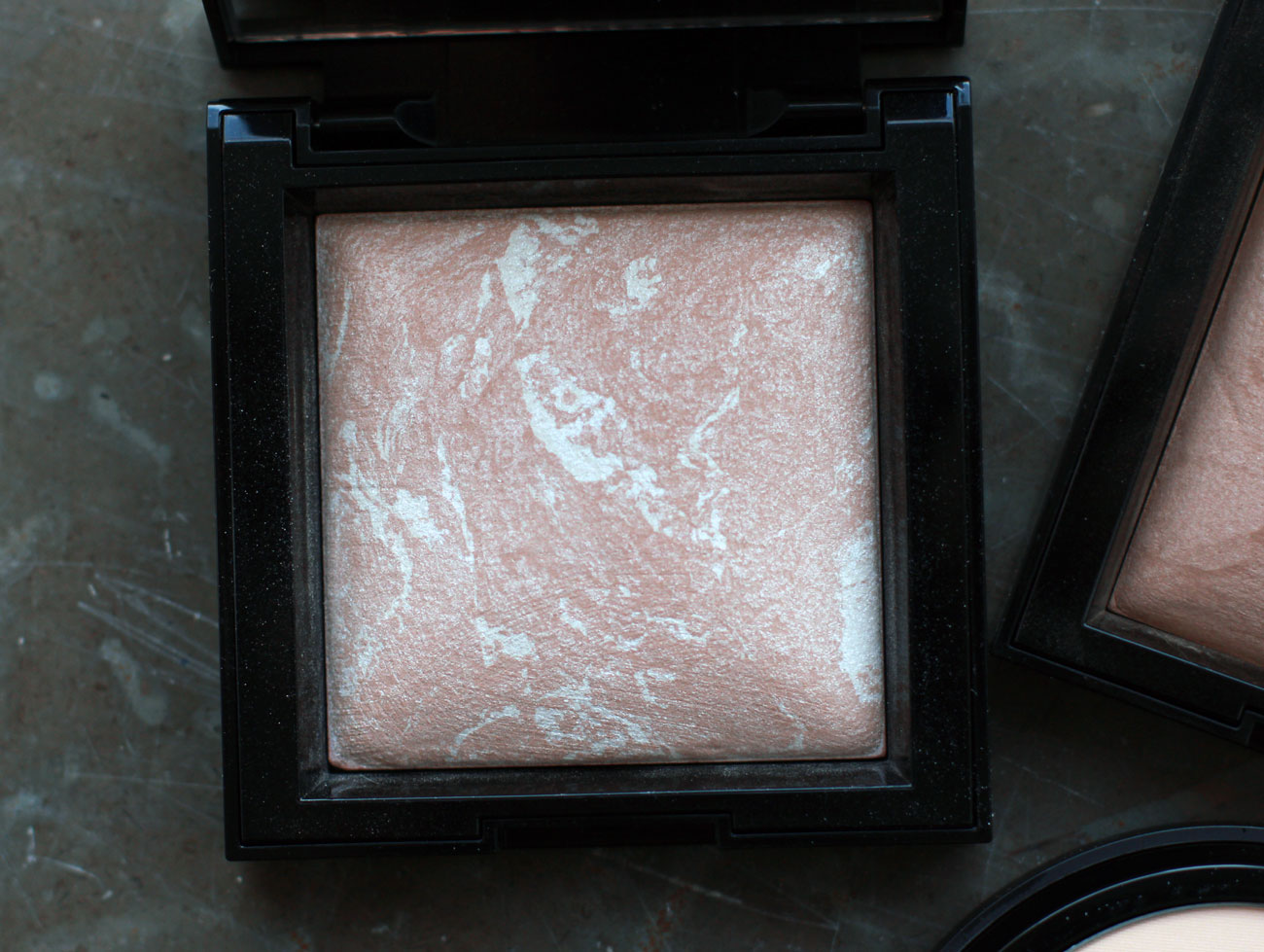 bareMinerals Invisible Glow Fair To Light kanske ser lite mörk ut, men den ger ett otroligt skirt glow, tänk dig det mjukaste glowet som bara andas fräsch hud. Absolut ingen "skjuta ner en rymdfärja-highlighter" med andra ord. Speciellt fin tycker jag att den blir när du är ute efter ett naturligt och lättsminkat ansikte.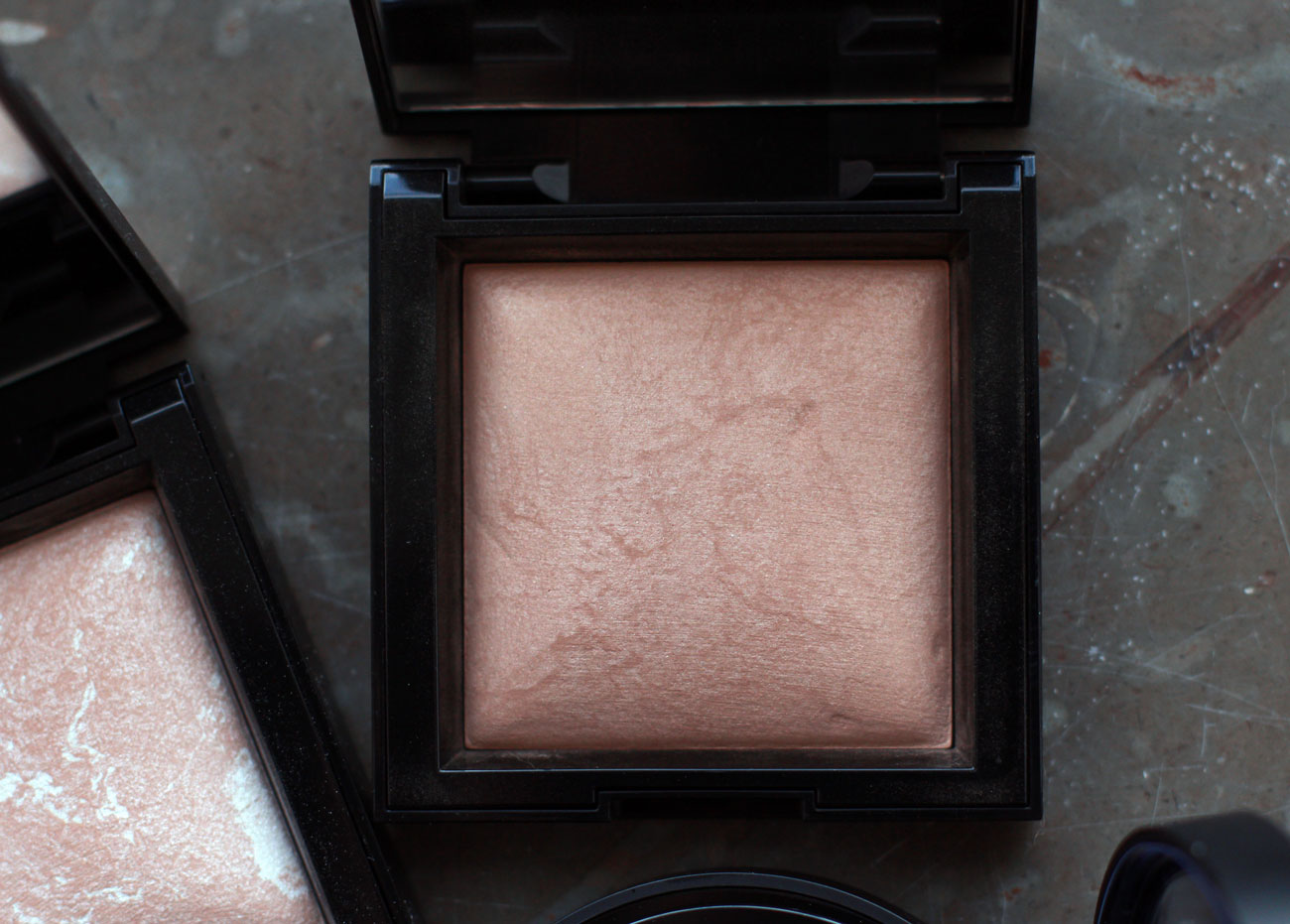 bareMinerals Invisible Bronze Fair to Light är en bronzer helt i min smak! Jag tycker INTE om bronzers som är väldigt gula eller glittriga utan föredrar en bronzer mer åt det lite rödaktiga hållet som antingen är matt eller har ett väldigt skirt glow. Invisible Bronze har ett mer skirt glow, med andra ord kan du smacka på i hela nyllet utan några hemska konsekvenser. Formulan är väldigt lätt och ger inget "oj vafan har jag gjort-resultat" utan det är en lätthanterlig produkt. Både Invisible Glow och Invisible Bronze är lite dammiga i pannan.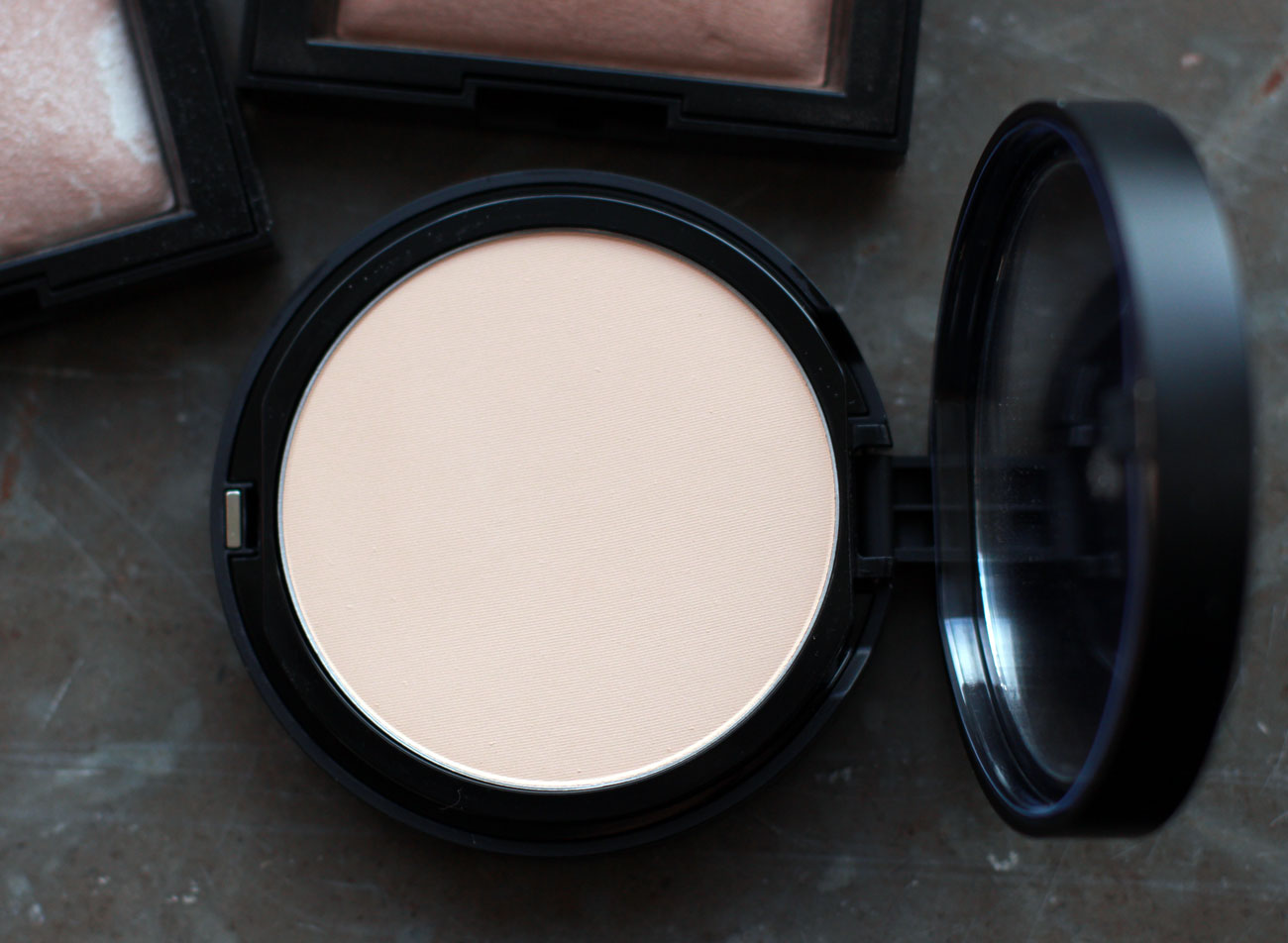 bareMinerals Barepro Foundation Dawn 02 är en puderfoundation som lovar ett naturligt matt resultat utan att kännas kakig. Till denna följer en borste (som jag glömde att fota, så klart) som används för ett mer airbrushat och lätt resultat. I förpackningen finns din klassiska makeuppuffsvampthingy som du kan smacka på lite mer av. Kommer i 20 nyanser och den jag har heter Dawn 02, en kall neutral underton. Jag fick välja färg själv, men utgick från en färgkarta, så undertonen är lite tokig (för mig) men lär passa dig som inte ser ut som en solblekt ostbåge perfa.
Jag upplever att det stämmer att resultatet blir naturligt och matt utan kakighet. Hållbarheten är också fin. Dock vill jag flagga för att om du är en torrfis som jag, så kan du känna dig lite för torr. Jag fixar det med ett par spray av Pixi Glow Mist.
Priser:
bareMinerals Barepro Foundation 445:-
bareMinerals Invisible Glow Highlighter 435:-
bareMinerals Invisible Bronze 435:-
Ickedjurtestat. Har inte orkat kolla upp om vegansk eller ej :*
*Pressutskick
https://spindelsven.com/wp-content/uploads/2021/02/crueltyfree-beauty-logo.png
0
0
Ida
https://spindelsven.com/wp-content/uploads/2021/02/crueltyfree-beauty-logo.png
Ida
2017-04-02 20:03:22
2018-01-10 13:22:01
bareMinerals Invisible Glow, Invisible Bronze & Barepro Foundation