En palett med tropisk feeling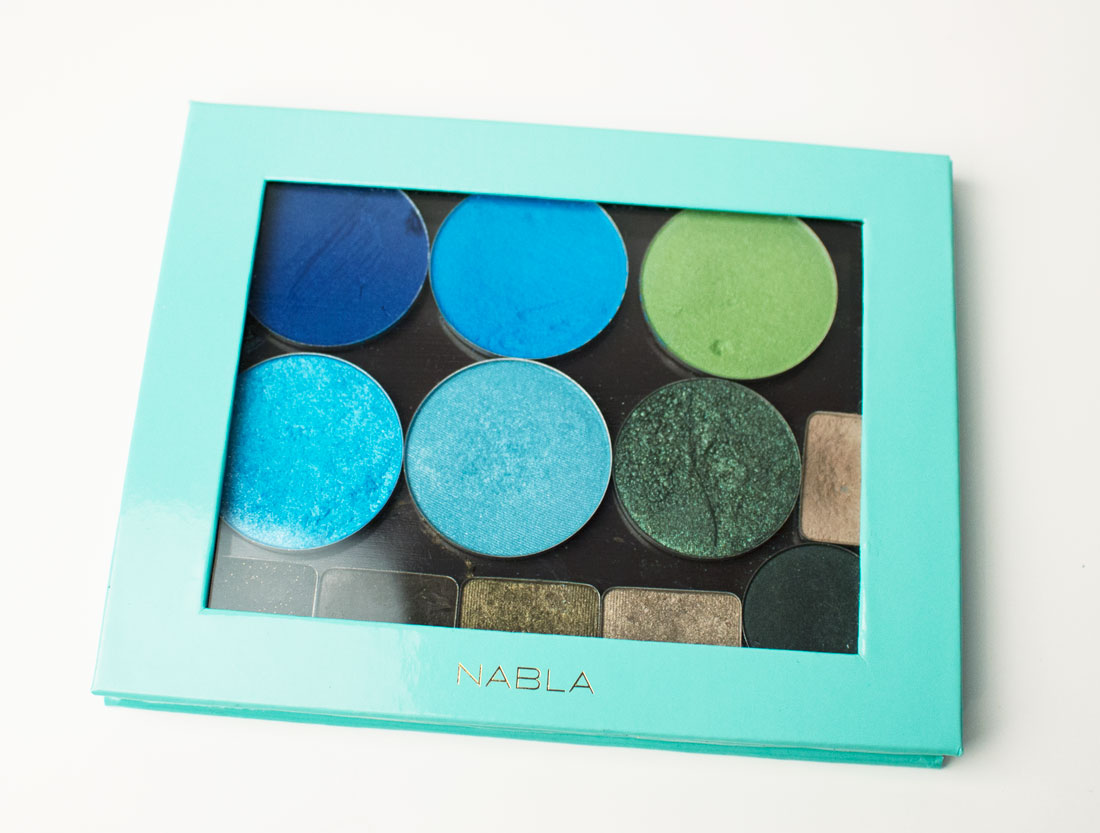 Wow vilken oplanerad bloggpaus det blev för mig! Inte alls meningen, men jag har haft så fullt upp att jag inte haft tid eller ro att få till något här! Varför kommer jag visa när möjligheten finns.
Idag tänkte jag mjukstarta med att visa dig en palett jag satte ihop i förra veckan! Några av mina absoluta favoritfärger att sminka med är blått och grönt, därför föll det ganska naturligt att massakrera mina absoluta favoriter och trycka ner dem i en palett tillsammans med några utsuddningsfärger. Själva paletten är från Nabla och kommer tom så man enkelt kan bygga ihop sina egna färgkombinationer.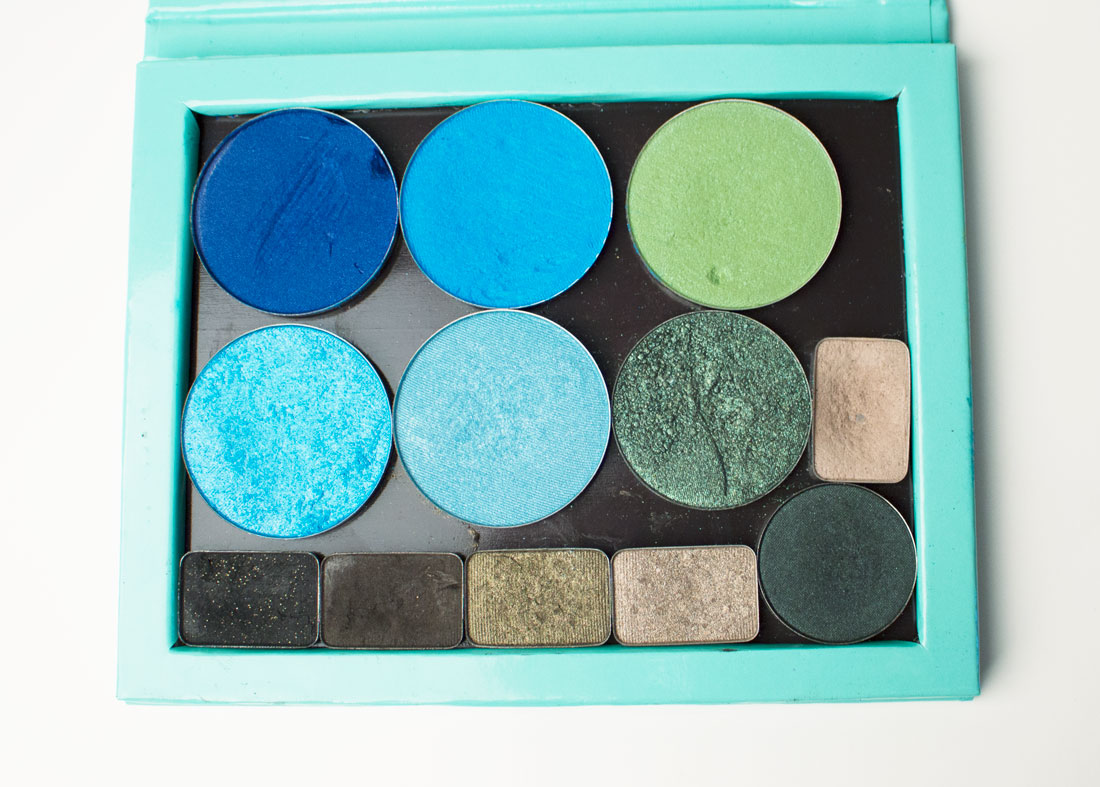 Du som är lite nördig ser säkert direkt att det är mycket Make Up Store, men jag tycker att de gör helt fantastiska blå nyanser!
Första raden från vänster: Make Up Store Microshadow – Variéte, Aquarius och Eclipse. Andra raden från vänster: Make Up Store Microshadow – Heaven, Pearl Mystic och Sephora Longlasting Eyeshadow – Rolling In The Grass.
Alla de små rektangulära skuggorna är från Smashbox Fade To Black Palette som jag tyvärr saknar namn på. Den mörkgröna skuggan kommer från Morphe Brushes och heter Wilderness. Min absolut favorit är den som heter Aquarius, det är (enligt mig) en av de finaste turkosa skuggorna som gjort! Tyvärr har den utgått… Jävla Make Up Store!
Gillar du blått och grönt eller är det för mycket för dig?
https://spindelsven.com/wp-content/uploads/2021/02/crueltyfree-beauty-logo.png
0
0
Ida
https://spindelsven.com/wp-content/uploads/2021/02/crueltyfree-beauty-logo.png
Ida
2015-11-29 16:02:48
2015-11-29 22:10:23
En palett med tropisk feeling