Escentric Molecules Molecule 01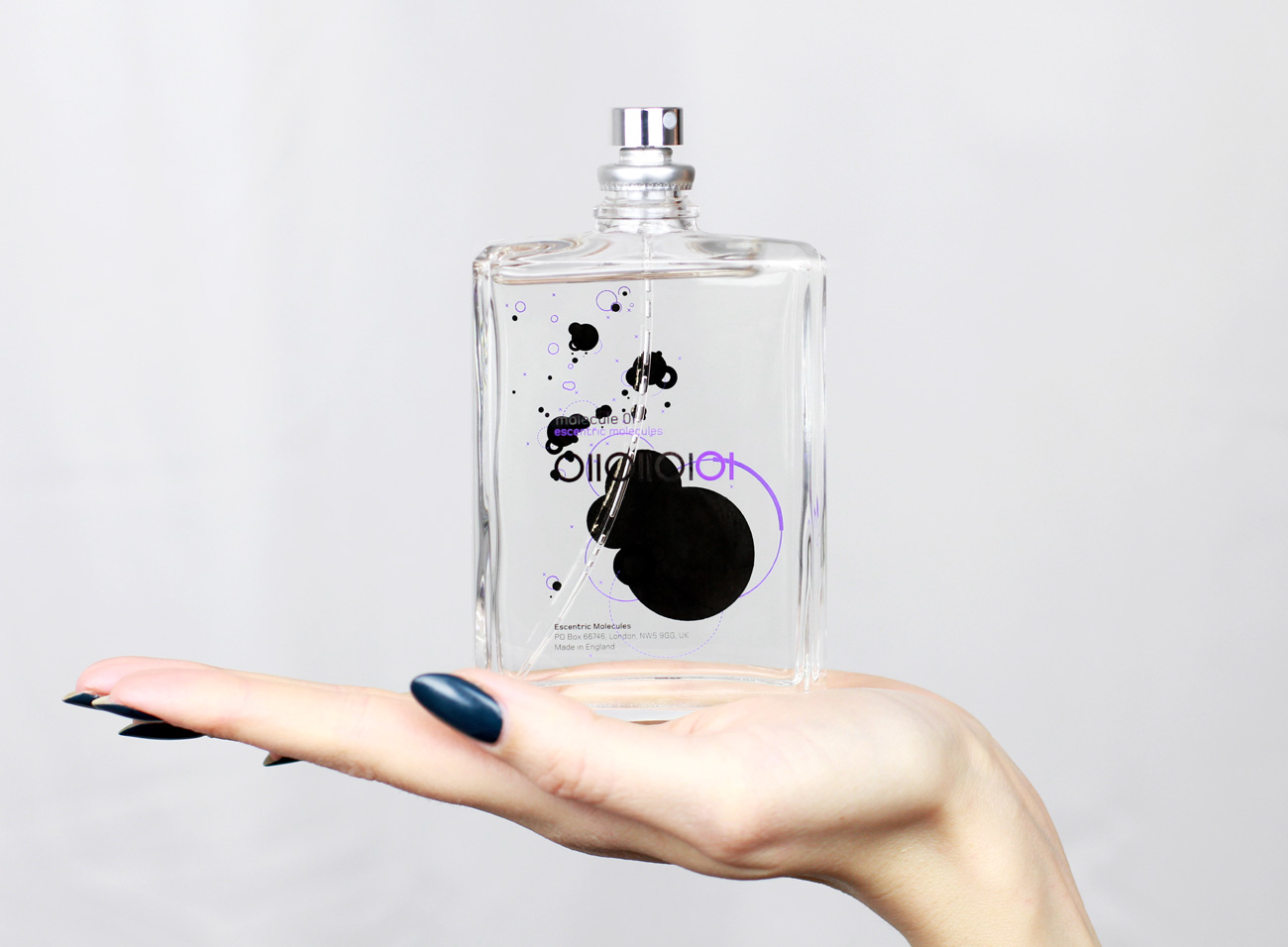 Det bästa och det sämsta med att känna andra skönhetsnördar är att det blir så mycket lättare att sålla bland alla produkter på marknaden, undvika bottennappen och hitta guldklimparna, det som gör att det är sämst är för att det gör att en hittar saker som aldrig skulle hamnat på ens radar annars… Dyrt. Escentric Molecules Molecule 01 är en sådan produkt. Om du såg videorna som jag och Viola spelade in för ett tag sedan såg du att vi bytte favoritprodukter med varandra, eller ja, vi fick testa varandras favoriter. Kan ju säga att båda två fått ett släng av klickfinger och shoppat.
Escentric Molecules Molecule 01 är en julklapp från min sambo (som jag var ca 99.9% säker att jag skulle få) och jag har halvt bott i den sedan dess. Detta är en så jäkla cool doft, för på samma gång som den är väldigt low key och inte alls in your face-ig, så tycks den leta sig till allas näsa och den enda som haft något att invända mot den är min lillasyster, resten har nyfiket undrat vad det är jag doftar. Två personer har t o m klickat ned den från nätet med mig sittande bredvid.
Molecule 01 är inte vad jag skulle kalla en vanlig parfym då den endast innehåller ett enda doftämne, Iso E Super, detta är ett doftämne som normalt förekommer i en mycket liten doft i parfymer och kanske mer ska beskrivas som en effekt än en regelrätt doft. Doften är mjuk, träig och lite, lite kryddig och upplevs väldigt olika på olika personer, men passar både män och kvinnor, min sambo doftar ordentligt mysigt i den även han. För att göra Escentric Molecules Molecule 01 ännu lite mer speciell så har den inte samma doftupplevelse som en vanlig parfym utan kommer snarare och går; ibland är den okännbar och ibland ger den stark, varm doftupplevelse som får vissa personer att bli lite i trasorna – Molecule 01 ska nämligen ha en lite feromonliknande vibe till sig.
Escentric Molecules Molecule 01 ligger på ca 1050 kr/100ml och är relativt enkel att få tag på.
/The best and the worst of knowing other beauty nerds is that it becomes so much easier to find your way through all the products on the market, avoid the not so good products and find gold nuggets, what makes it worst is that it makes you find things that would never end up ion your radar otherwise… Expensive. Escentric Molecules Molecule 01 is one of those products. If you saw the videos that I and Viola recorded a while ago, you saw that we exchanged favorite products with each other, or well, we got to test each other's favorites. Can say that both of us had a case of click finger…
Escentric Molecules Molecule 01 is a Christmas present from my partner (which I was about 99.9% sure that I would get) and I have worn it so much since then. This is a damn cool fragrance, for at the same time it's very low key and not at all in your facey, it seems to find its way into everyone's nose, and the only one who had any objection to it is my little sister, the rest has curiously wondered what I smell.
Molecule 01 is not what I would call a "normal" perfume since it contains only a single note, Iso E Super, this is a fragrance that normally occurs in a very small dose in perfumes and perhaps more should be described as an effect than a regular scent. The scent is soft, woody and a little bit, a little spicy and feels very different on different people, but suitable for both men and women, my partner smells properly cozy in even he. To make Escentric Molecules Molecule 01 even a bit more special so it does not have the same scent experience as an ordinary perfume, but will rather, come and go; sometimes you can't feel it and sometimes gives the strong, warm scent experience that makes some people to be a bit of rags – Molecule 01 should in fact have a little pheromone-like vibe to it.
Escentric Molecules Molecule 01 is around 1050 SEK/100ml and is quite easy to get your hands on.
https://spindelsven.com/wp-content/uploads/2021/02/crueltyfree-beauty-logo.png
0
0
Ida
https://spindelsven.com/wp-content/uploads/2021/02/crueltyfree-beauty-logo.png
Ida
2017-01-02 11:40:36
2017-01-02 11:40:36
Escentric Molecules Molecule 01