Video: Drunk No Hands Makeup Challenge med Killer Colours
I helgen åkte jag till Killer Colours-Viola för att leka, peta i glitter, dricka öl osv och då passade vi på att skapa två videor av varierande seriositet. Eller ja, seriös är i och för sig inte ett ord jag skulle förknippa med någon av videorna.
/This weekend I went to Killer Colours to play, touch some glitter, drink beer and stuff. And well, we just had to make some videos – the level of trolling is pretty high, but hey, it's beauty related!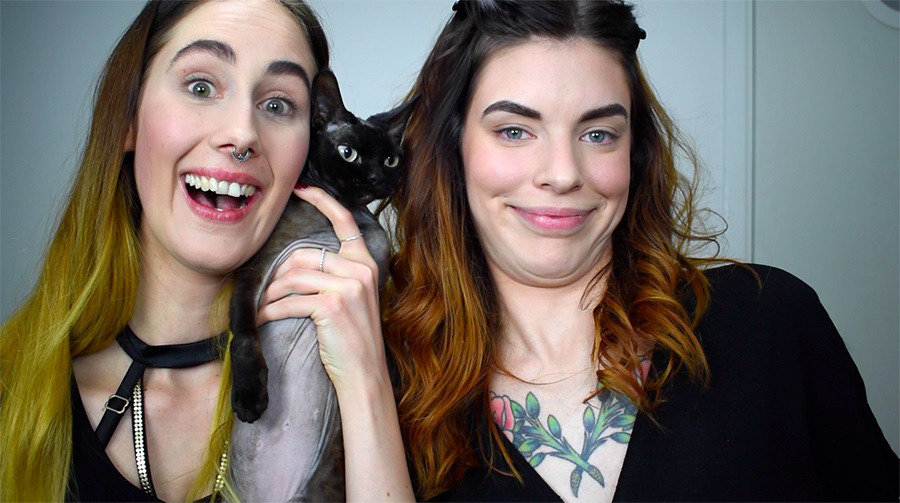 Ride or Die Tag – Swap Edition
Ni vet den där Ride or Die-taggen som cirkulerat? Vi gjorde en egen lista och bytte sminkväskor. Självklart testade vi även produkterna på våra ansikten, utvärderar lite, lajvar varandra och blev så klart episkt vackra. Rekommenderar denna till när du käkar frulle, lunch eller ska bajsa länge – den är ganska lång, men sjukt bra.
/I guess you know of the Ride or Die Tag? We made a list of our own and then swapped makeup bags. We tried each others favourites, lived each other and became epicly beautiful. The video is in Swedish, but hopefully we will make subs for it.
Drunk No Hands Makeup Challenge
Här har vi en video jag tänkt en del på, och vem kan vara mer episk att göra den men än ett annat supertroll? Vi sminkar oss med enbart fötterna och är ungefär lika fulla som de du ser raggla hem klockan tre på natten. För vi spelade in den klockan tre på natten. Efter kanske 150 öl. TESTA DETTA HEMMA
/This is a video idea I've had for a while, and who'd be better to do it with than another super troll? We do our makeup with our feet only and we're drunk AF. It's recorded three at night after around 150 beers. This will hopefully get subs too.
https://spindelsven.com/wp-content/uploads/2021/02/crueltyfree-beauty-logo.png
0
0
Ida
https://spindelsven.com/wp-content/uploads/2021/02/crueltyfree-beauty-logo.png
Ida
2016-12-08 20:36:09
2016-12-08 21:36:36
Video: Drunk No Hands Makeup Challenge med Killer Colours