Nästa person som jag tycker är sjukt cool är The One And Only Cher. Mitt första minne av Cher är när jag är runt… sju kanske? Och hör The Shoop Shoop Song (It's In His Kiss) och fastnar så illa att den gick på repeat hemma hos oss tills mamma blev tokig. Efter det var jag 11 år gammal och det var disco inför milleniumskiftet. Chers låt Believe spelades på discot, där stod jag i min silvriga tröja och var helt tagen, vem är detta? Kärleken varade tills jag var runt 13-14 år, sedan kom annan musik och tog över ett tag.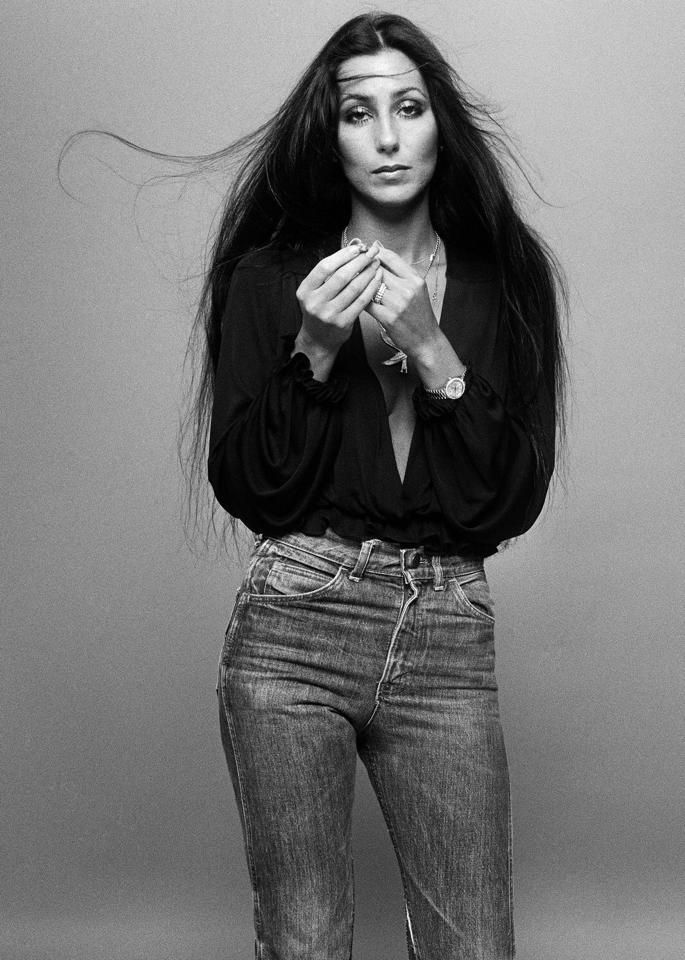 Någonstans när jag var 19-20 år gammal började folk att påpeka att jag var väldigt lik Cher. Jag hade nämligen nyss färgat håret riktigt mörkt, hade mittbena till midjan och ja, spinkig, det hjälper ju till. Jag började återupptäcka Cher något. För heja vad mycket musik hon skapat, vilken låtskatt. Något år senare blev jag och min nuvarande pojkvän tillsammans och vi skickade låtar till varandra. Han fick I Got You Babe.
För något år sedan började jag upptäcka Personen Cher och inte bara musikern. Vilken cool jävla kvinna det är. Nu säger inte internet allt om en person, men hon verkar vara en person att verkligen hänga i julgranen. Vettiga värderingar, stolt, varmt hjärta, slåss för rätt saker. Och helt ärligt. HUR coolt är det inte att framför allt som kvinna ha kunnat genomleva, frodas och förnya sig själv ständigt i 50 jävla år?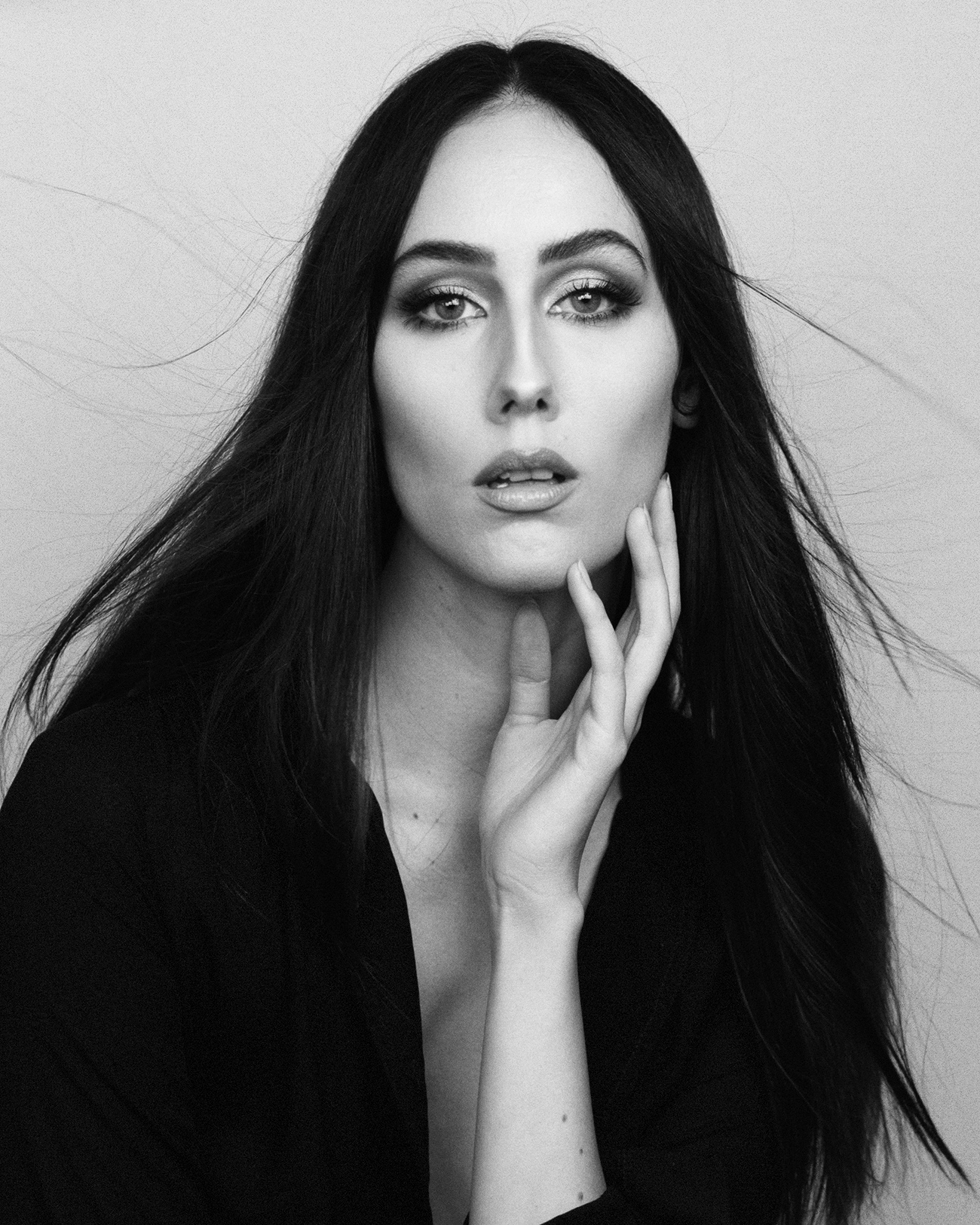 Jag önskar, hoppas och ska försöka slåss för att alltid vara lika självsäker, stolt och skita i vad alla säger till mig som Cher. Perfekt förebild på många sätt.
Sedan ska jag säga, att denna makeup kom till mycket för att ni alltid säger till mig att jag ser ut som Cher och jag kände… Fan. Nu ska jag göra den likaste bild jag kan. Jag gillar ju alla tidsepoker av Cher, men hennes olika versioner av 70s makeup ligger mig närmast hjärtat. Hoppas att ni gillar.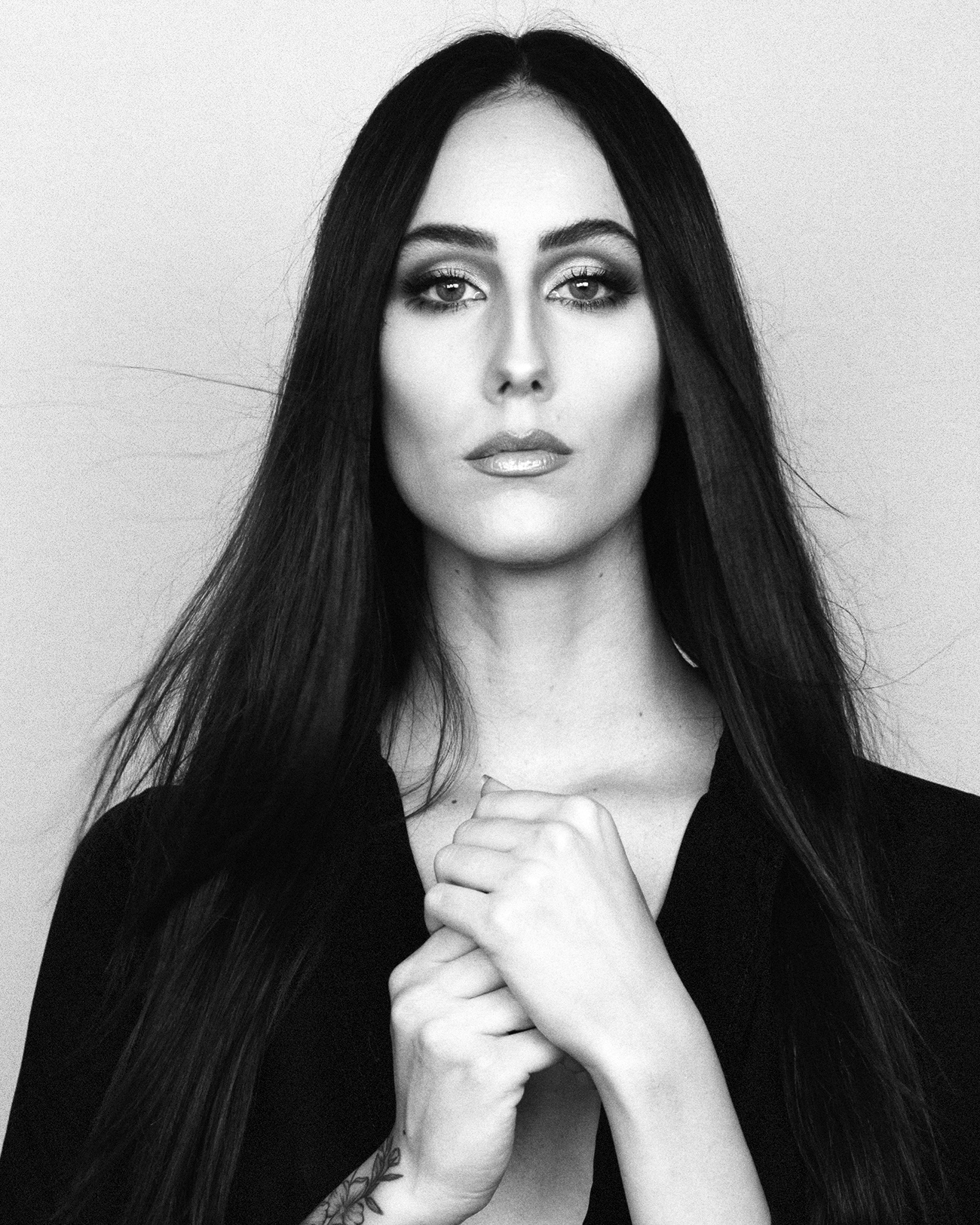 BAS
Lumene Blur Foundation
Nabla Close-Up Concealer – Porcelain
Linda Hallberg Cosmetics Infinity Palette – Maffei + Cigar (contour)
Linda Hallberg Cosmetics Infinity Filter Powder – Light
Illamasqua Cream Pigment – Androgen
ÖGON
Linda Hallberg Cosmetics Infinity Palette
Illamasqua Mascara Raven
Sweed Lashes Singles
Anastasia Beverly Hills Modern Renaissance Palette
LÄPPAR
Nabla Velvetline Lip Pencil – Touch Me
Buxom Full on Lip Cream – Pink Lady
https://spindelsven.com/wp-content/uploads/2021/02/crueltyfree-beauty-logo.png
0
0
Ida
https://spindelsven.com/wp-content/uploads/2021/02/crueltyfree-beauty-logo.png
Ida
2018-08-22 22:52:21
2018-09-14 13:47:21
Makeuplook: Cher