I The Body Shops julkollektion finns massor av godbitar som jag är superpepp på att testa. En produkt som jag var kissa-i-brallorna-pepp på är The Body Shop Star Stamp Liner som är en dubbelsidig eyeliner. Ena sidan är en vanlig hederlig eyelinerapplikator medan den andra är en stjärna! Om jag gillar! Yours truly är ett f.d popsnöre som hade dött på att ha en eyeliner som denna!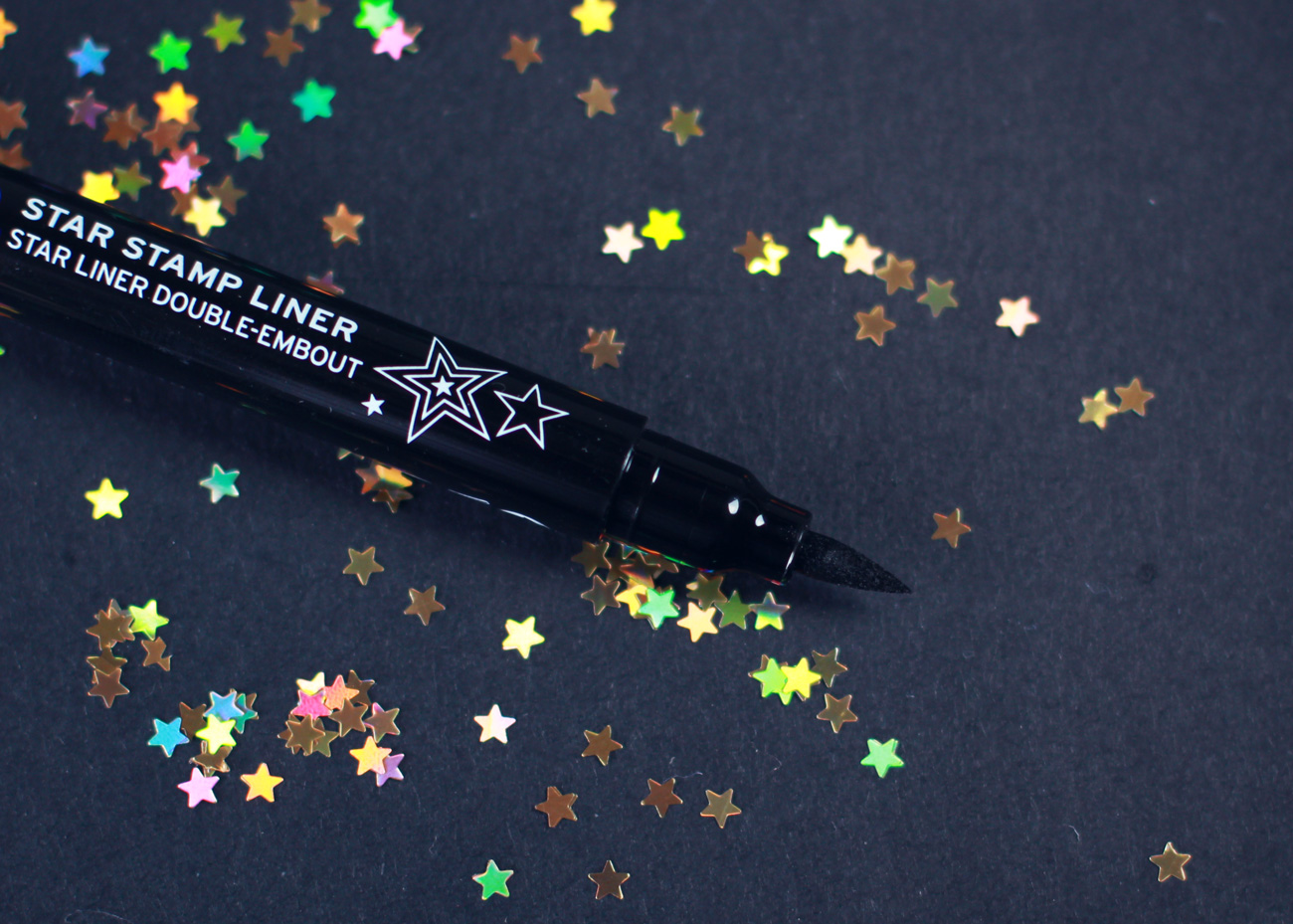 Som till synes, en helt vanlig eyelinerappliktor. Lite tjockare så passar främst dig som gillar att ha lite mer eyeliner.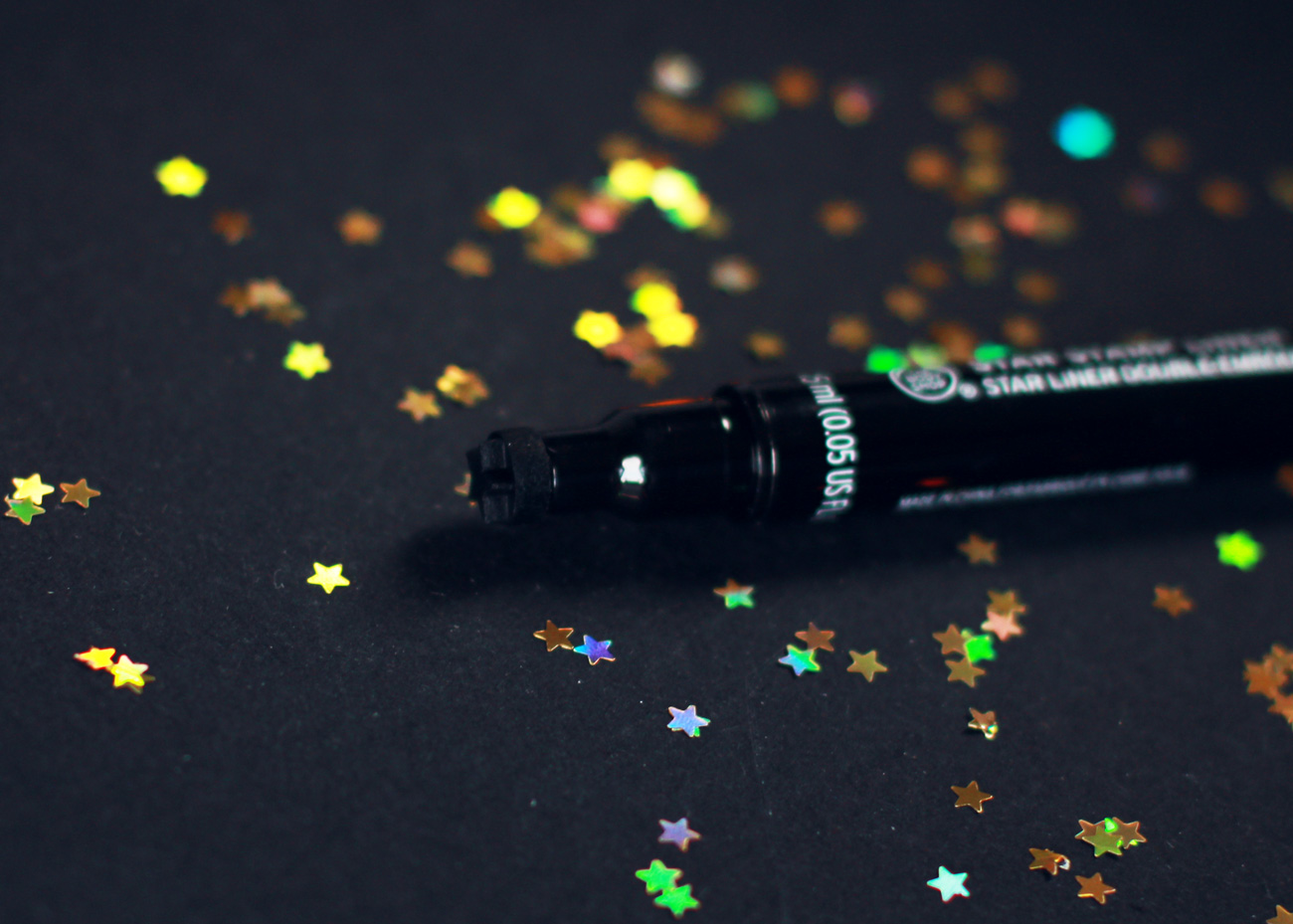 Stjärnsidan var lite svår att fota. Hade ju visserligen bara kunnat skita i att fota den mot svart, men det är ju ingen sport. Denna sida är busenkel att använda, det enda du behöver tänka på är att träffa all hud samtidigt och att du inte lyfter innan du pressat ner ordentligt. Som du kommer se på mina swatches är det en stjärna jag har gjort det på och då blir det megasvårt att få stjärnorna fina.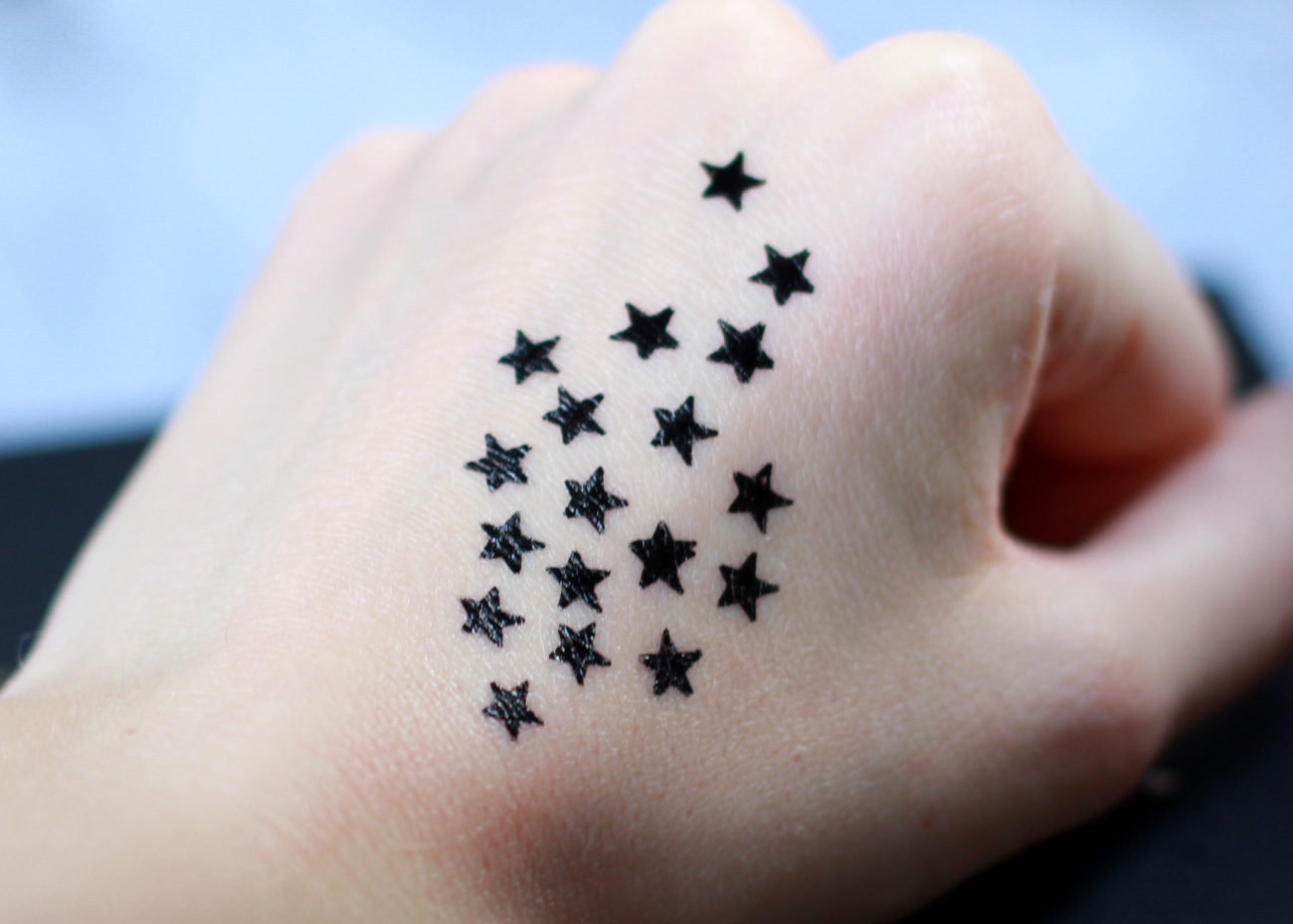 Hållbarheten är fin, den behövs med andra ord lite mer än svett och vatten för att ta bort. Dock är The Body Shop Star Stamp Liner inte vattenfast utan mer vattenresistent.
Att läsa pressinfo tycks inte riktigt vara min melodi, för jag vet faktiskt inte när denna pärla landar i butik eller vad den kostar eller exakt vad den innehåller. Just nu är jag i någon slags pressprovskaos och måste sätta mig ner ett par timmar och sortera och gå genom vad som finns här.
Om du vill se hur The Body Shop Star Stamp Liner kan se ut i en sminkning kan du klicka här. Vad tycker du om denna? Ser den kul ut eller är det en sådan produkt som du inte skulle kolla två gånger på?
*Pressprov
https://spindelsven.com/wp-content/uploads/2021/02/crueltyfree-beauty-logo.png
0
0
Ida
https://spindelsven.com/wp-content/uploads/2021/02/crueltyfree-beauty-logo.png
Ida
2017-10-24 09:20:41
2018-01-09 18:24:17
The Body Shop Star Stamp Liner