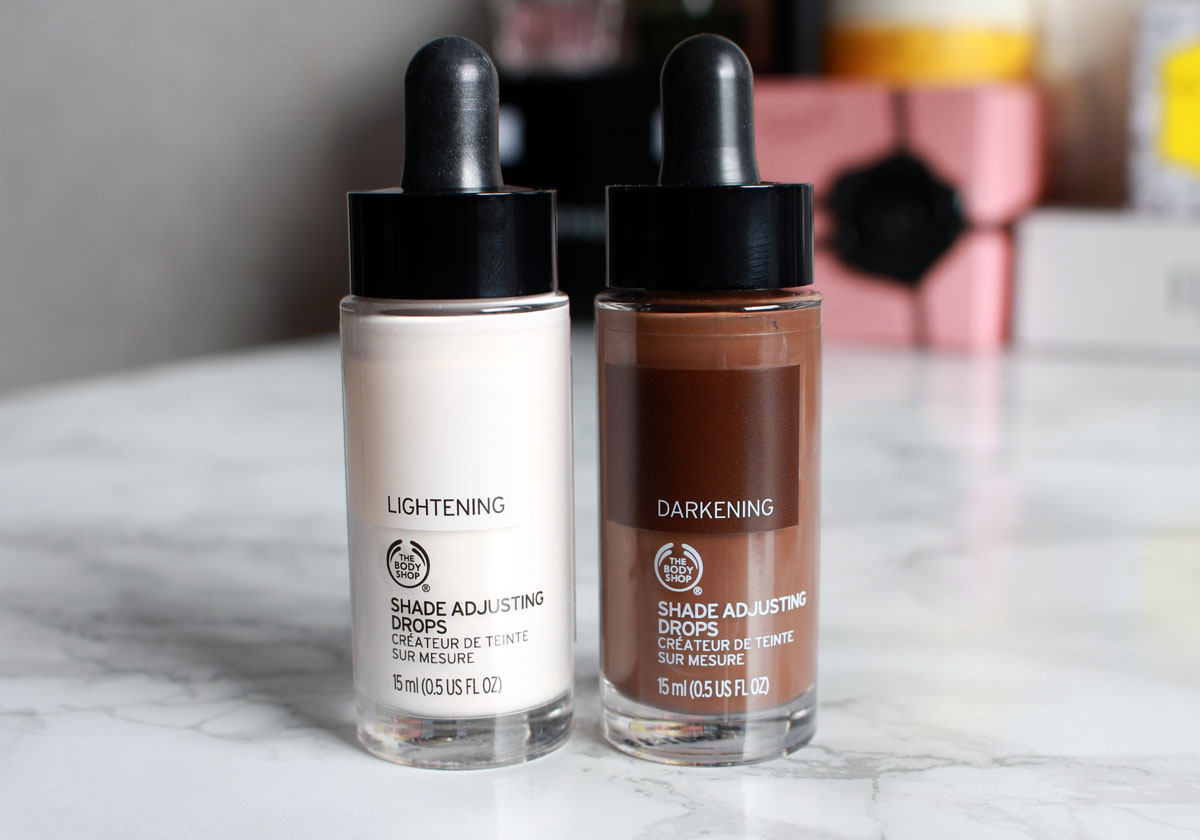 Om du följer mig på Instagram så har du säkert sett att jag visat dessa innan, det är The Body Shop Shade Adjusting Drops! Detta är enligt mig en skitcool produkt, som varje makeupartist och varje tvättäkta sminknörd borde spana in!
The Body Shop Shade Adjusting Drops är alltså en typ av foundation som är till för att få till rätt färg på din vanliga foundation. Det kan vara (som i mitt fall) att du har problem att hitta en tillräckligt ljus foundation i din ton, eller att du kanske har problem med att hitta en tillräckligt mörk som du gillar i det tråkiga, skandinaviska foundationutbudet (när ska vi ändra på detta?!), eller att du kanske är en person som blir väldigt brun på sommaren. Då är detta din bästa kompis!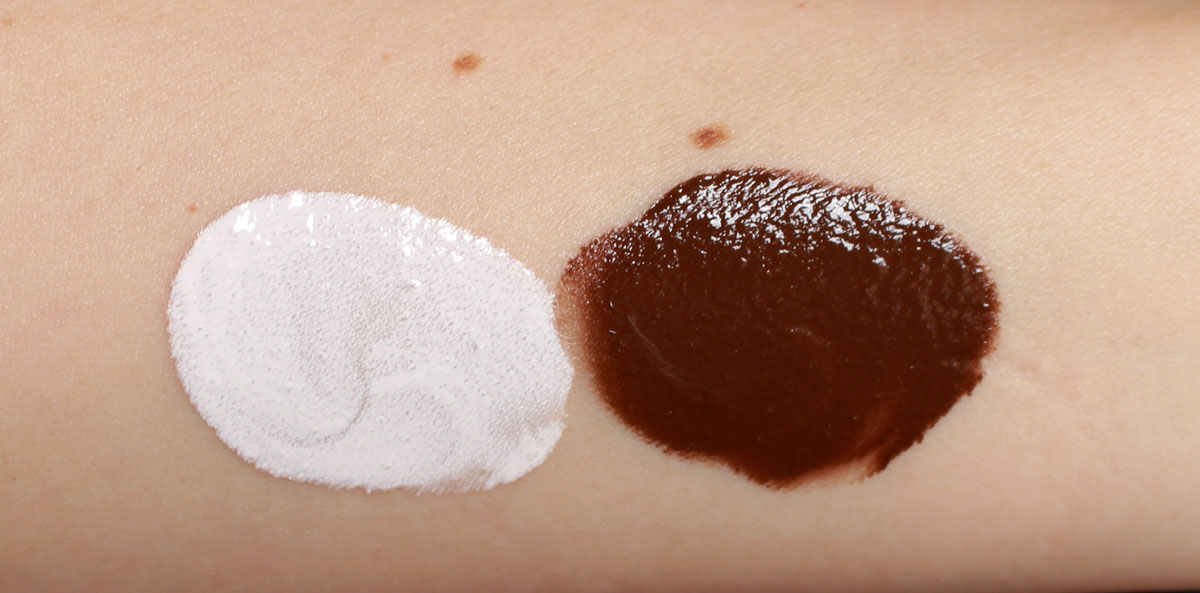 Shade Adjusting Drops Lightening går åt det rosa hållet och är nästan vit. Denna gör att om din foundation är för mörk och/eller gul/orange så får du till helt rätt ton. Personligen hade jag önskat att den var helt vit och inte drog åt rosa, men i det hela sammantaget bryr jag mig inte. Jag är väldigt förtjust i den ändå och kommer använda till fördärv. Darkening-dropparna är en kombination av svarta och röda pigment, som ser jättefin ut när den blandas i en foundation, tonen blir jättefin.
Sammantaget tycker jag att detta är superprodukter som jag är superglad att jag fått pressprov på. Det enda man kan anmärka på är att om du har fet hud kan en större mängd av dessa påverka hållbarheten något på din bas. Jag upplever att de inte "sätter" sig som andra foundations. Använder du bara en eller två droppar kommer detta inte att vara ett problem!
Pris: 195 kr/15 ml.
The Body Shop testar inte på djur och Shade Adjusting Drops är veganska!
*Pressprov
https://spindelsven.com/wp-content/uploads/2021/02/crueltyfree-beauty-logo.png
0
0
Ida
https://spindelsven.com/wp-content/uploads/2021/02/crueltyfree-beauty-logo.png
Ida
2016-05-18 22:08:11
2016-05-20 12:05:24
The Body Shop Shade Adjusting Drops