Makeuplook: Bitter Sweet Symphony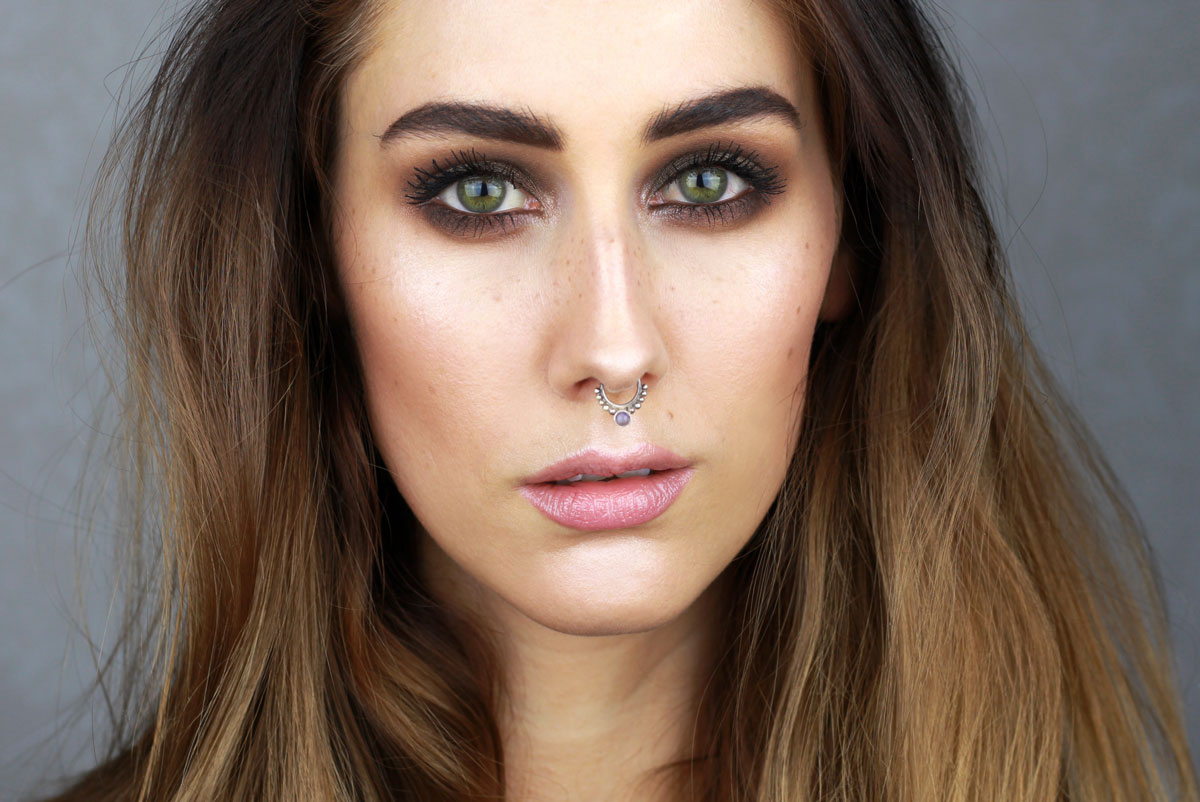 Om du läst min blogg ett tag eller känner mig, så vet du att jag är inte kan bli särskilt brun. Det händer ganska ofta att jag får eksem och utslag av solen om jag utsätter mig för den när den är som starkast och jag bränner mig väldigt fort. Yay! Vill ni veta nästa sak som gör det hela ännu mer skrattretande? Det har visat sig att jag är allergisk mot brun utan sol. Japp. Jag får eksem av dem skiten också. Tragikomiken där alltså. Är jag ensam eller är det någon annan som också är doomed to be vampire?
Med detta sagt kände jag för att göra en riktigt bronzig, brunbränd makeup där jag fejkat exakt allt vad färg heter! Jösses vad kul det var att sminka och fan vad mycket lättare skuggor är att sudda när man är brunare? Blir nästan lite arg! Brukar du hålla dig till din riktiga hudton när du sminkar dig eller fuskar du?
Bas
Vita Liberata Capture The Light Illuminating Skin Finish Latet Light (som primer och bas)
The Body Shop Honey Bronze Drops of Sun
Make Up For Ever Ultra HD Foundation Y315
FACE Stockholm Matte Finishing Powder
Urban Decay Naked Skin Concealer Light Neutral
Peggy Sage Shimmering Illuminating Powder Mirabelle + Caramel
NARS Blusher Orgasm
Ögon
NYX Control Freak Eyebrow Gel
NABLA Eyebrow Pencil Neptune
ELF Kohl Eyeliner
Peggy Sage Shimmering Illuminating Powder  Caramel
IDUN Eir Mascara
Morphe Eyeshadow Palette 06PW
MAKIASH Waterproif Eye Pen 3 Deep Brown
Läppar
Dior Lip Glow Pomade
https://spindelsven.com/wp-content/uploads/2021/02/crueltyfree-beauty-logo.png
0
0
Ida
https://spindelsven.com/wp-content/uploads/2021/02/crueltyfree-beauty-logo.png
Ida
2016-05-19 09:16:02
2016-05-19 09:16:02
Makeuplook: Bitter Sweet Symphony