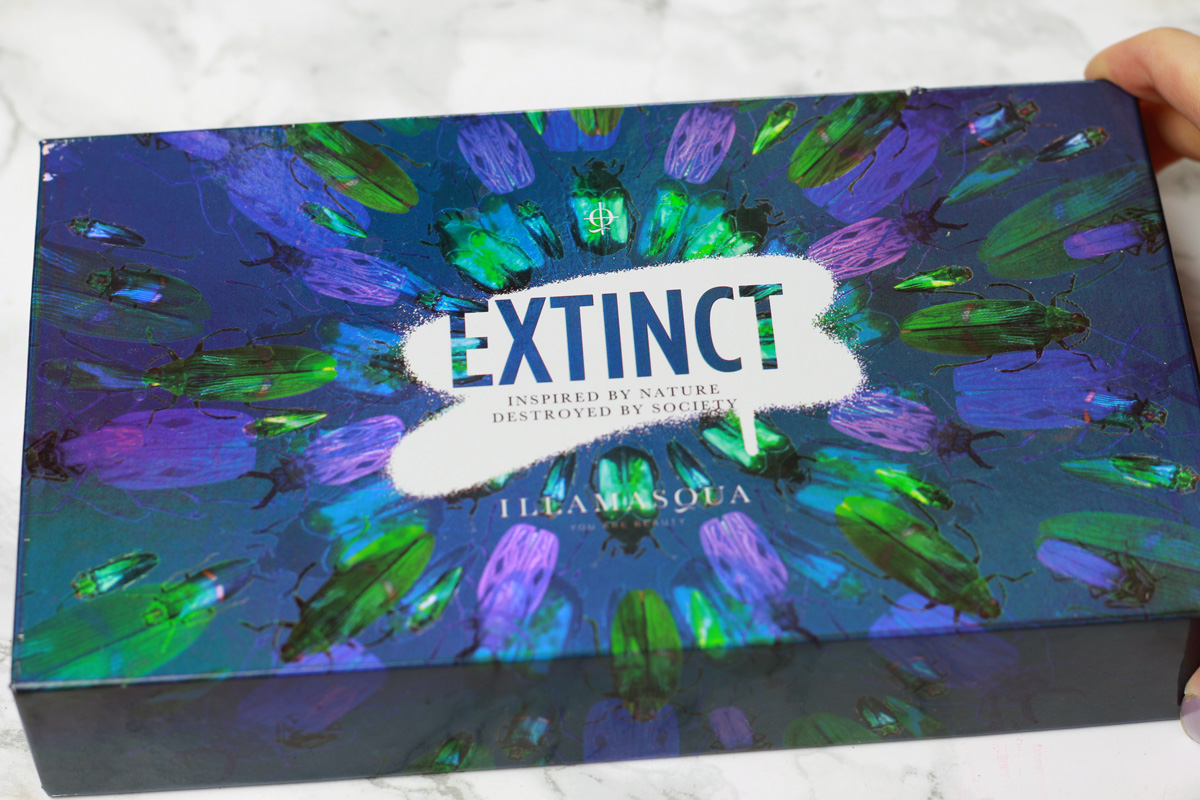 Denna vecka tänkte jag ge er en drös julklappstips som passar skönhetsnörden. Antingen något du själv kan önska, eller en gåva till någon du tycker om! Först ut är Illamasqua Extinct Eyes That Hypnotise Gift Set (som jag köpte till mig själv, för jag tycker om mig själv). Detta är ett set om tre stycken helt fantastiskt vackra pigment som inte ens nästan går att göra rättvisa på bild. Pigmenten kommer in en jättefin ask i bra och hemlig storlek, dvs, du kan nog inte riktigt lista ut vad det är i bara genom att klämma och känna.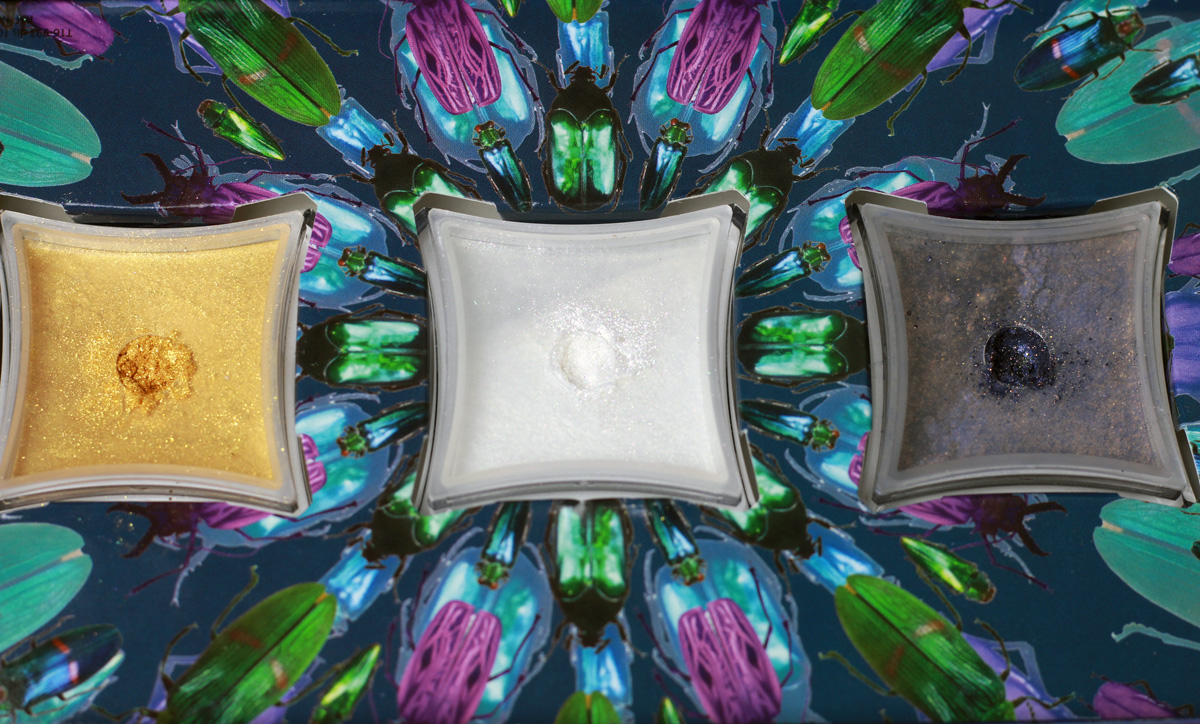 Illamasqua Extinct Eyes That Hypnotise Gift Set innehåller pigmenten: Fortune, Beguile och Alluvium. Färgen Fortune, som är i en gulguldig nyans är limited edition och går endast att få genom detta set, Beguile (pärlemor) och Alluvium (midnattsblå) är delar av standardsortimentet. Samtliga är helt löjligt pigmenterade och har ett galet glitter/skimmer som jag absolut inte kunnat fånga på bild. Jag blir i alla fall lycklig av att titta på dem!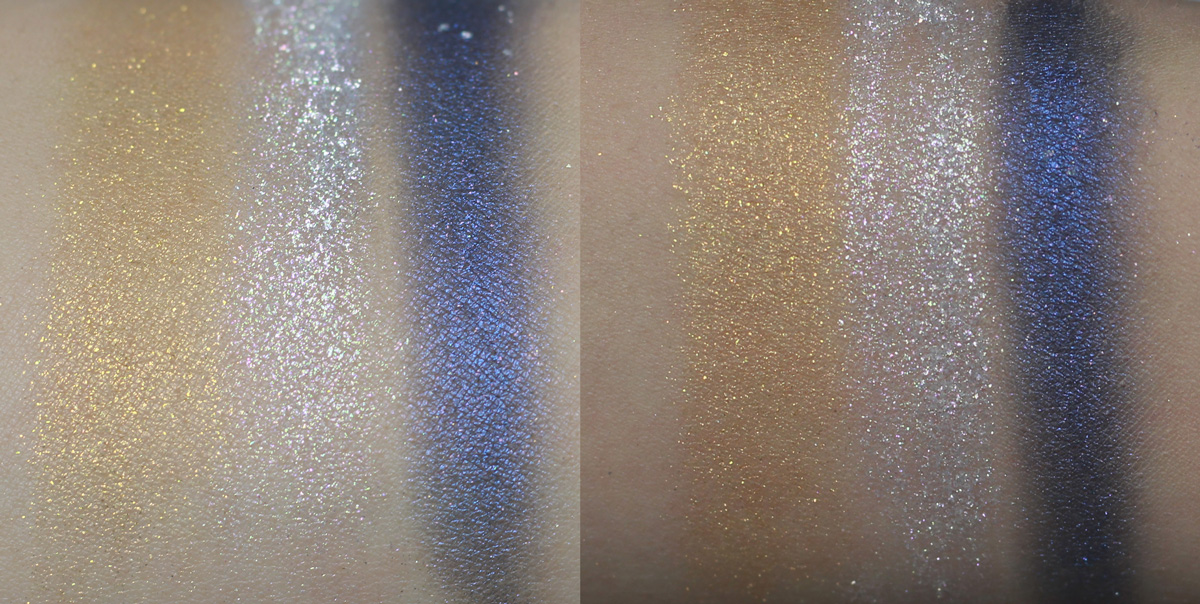 Här ser ni samtliga pigment swatchade på bar hud varav en bild underexponerad för att få fram med av skimret. Som till synes är Fortune en klar guld nyans som är ganska monoton i färgen, men gör sig fantastiskt bra i makeuper (se här), Beguile är en pärlemor som glänser i en mängd olika färger, rosa, grönt, blått, guld, silver… ah skimmerporr, himlans vacker som en highlighter också, om du vill ha något lite mer in your face-igt dvs. Alluvium är en midnattsblå med lila och guldiga korn av skimmer. Riktigt mumsig till en sotning. Linda har även hon samma set, jag vet inte vad hon hällt för knark på sina bilder för att få skimret att poppa så, men här närmar vi oss sanningen lite mer. (Klicka här för att se Lindas bild)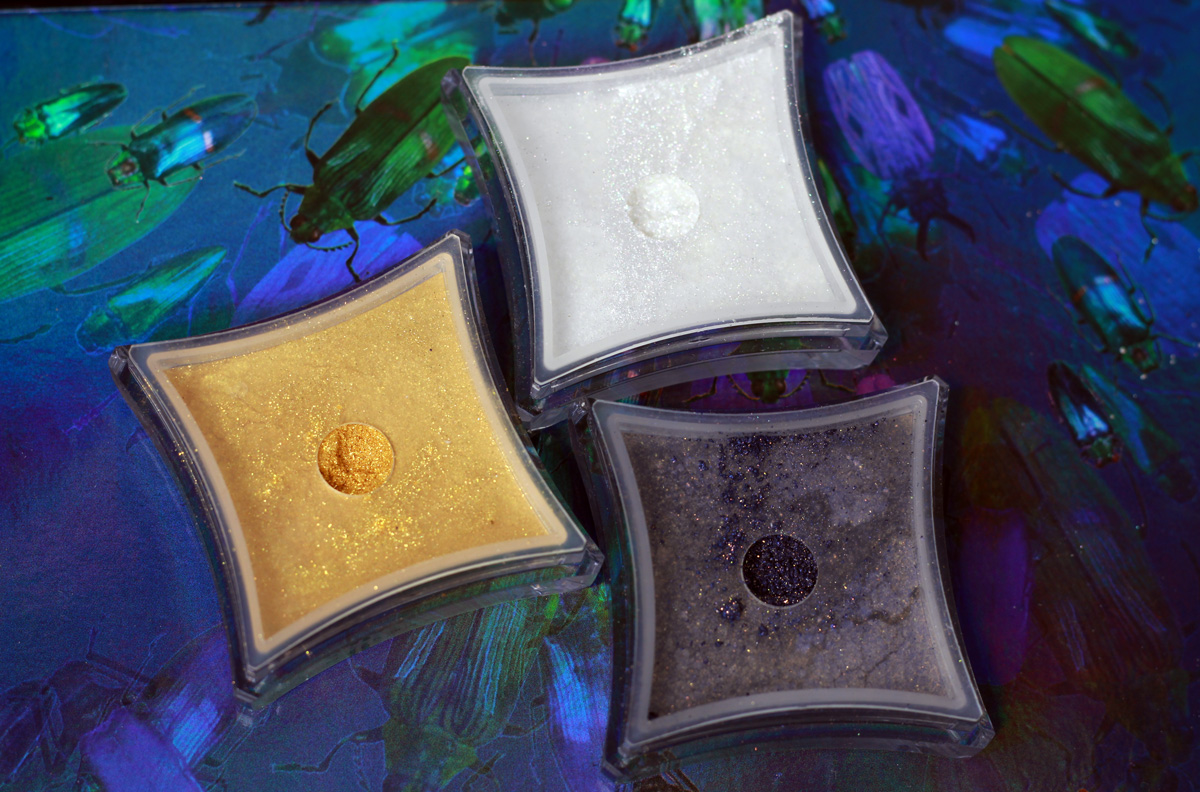 Snabbfakta Illamasqua Extinct Eyes That Hypnotise Gift Set:
Pris: 460-499 kr
Inhandlas: Illamasqua, Beautybay eller Asos. (Fri frakt till Sverige från Beautybay och Asos)
Vegansk: Dessvärre inte. Jag var lite snabb i svängarna när jag läste innehållsförteckningen. Kan innehålla spår av carmine.
Cruelty free: Japp!
Kvalitet: Inget att klaga på
Passar: Alla som älskar smink
Nördighetsfaktor: 6,5/10. Finns ej att köpa i Sverige och Fortune är en limited edition, så dessa kommer uppskattas även i nördens samling.
Bonus: för veganen eller den som vill ge veganen kvalitetsprodukter från Illamasqua finns här en käck lista på produkter du kan välja bland. Illamasquas veganlista
https://spindelsven.com/wp-content/uploads/2021/02/crueltyfree-beauty-logo.png
0
0
Ida
https://spindelsven.com/wp-content/uploads/2021/02/crueltyfree-beauty-logo.png
Ida
2016-11-22 17:34:01
2018-01-10 13:29:14
Illamasqua Extinct Eyes That Hypnotise Gift Set | Julklappstips