Årets bästa skönhetsprodukter – 2016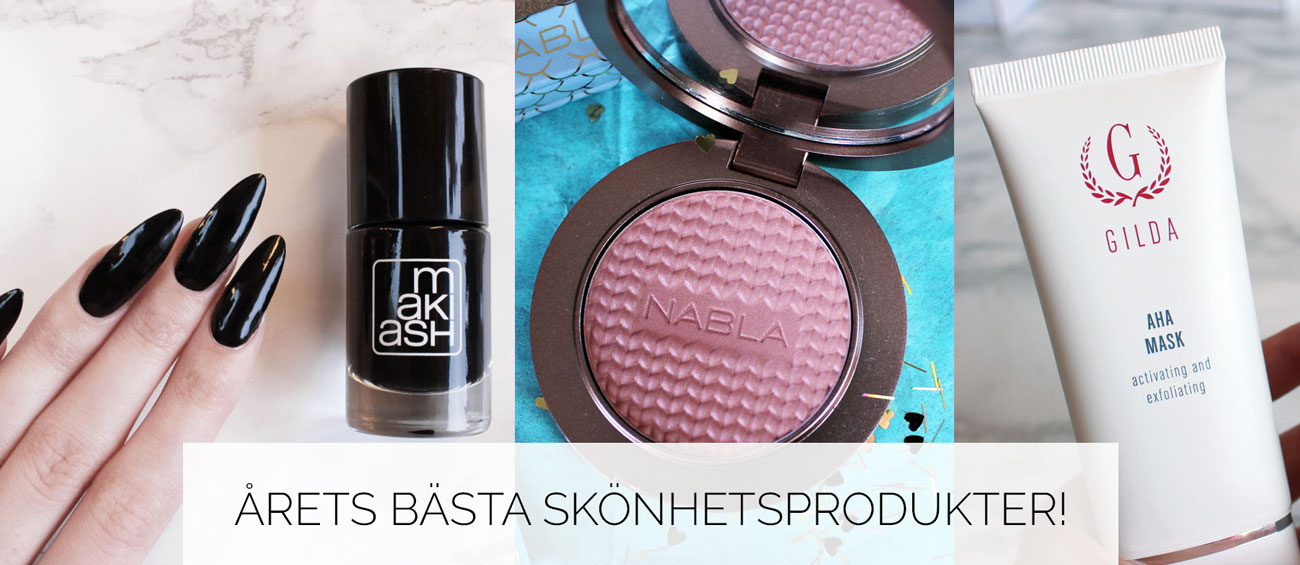 2016 var ett skitår på vissa sätt, framför allt om vi ser till världens status. För mig personligt har mitt 2016 varit väldigt bra jobbmässigt, lika så på den sociala fronten – jag har verkligen träffat några pärlor som jag tänker hålla hårt i! Under 2016 har jag även hittat nya favoritprodukter och vissa har hållit sig kvar sedan 2015. Med detta sagt kommer en lista på de produkter jag tyckt absolut bäst om under det gångna året. De jag skrivit recensioner om eller som blivit highlightade i en makeup kommer finnas länkade. Tilläggas ska att detta inte nödvändigtvis är produkter som släppts under 2016 utan de produkter jag gillat absolut mest!
/I've listed my favourite beauty products of 2016! These products might not be new launches of 2016, they are just my favourites!
HUDVÅRD/SKINCARE
Cleanser: Elemis Nourishing Omega-Rich Cleansing Oil Sedan detta inlägg skrevs har Elemis förlorat sin cruelty free-status och räknas inte som CF längre.
Serum: Gilda Vitamin C Super Serum (miss u bae ♥)
Face mist: Lumene Valo Glow Refresh Hydrating Vitamin C Mist
Eyecream: Nimue Anti-Ageing Eye Cream
Mask: Gilda AHA Mask (buy, buy, buy)
Lipbalm: Rituals Smooth Operator Lip Balm
Sunscreen: Apoteket Solspray Transparent
Body lotion: The Body Shop Hawaiian Kukui Cream
Body scrub: The Body Shop British Rose Exfoliating Gel Body Scrub
Hand cream: Compagnie De Provance Hand Balm Anise Patchouli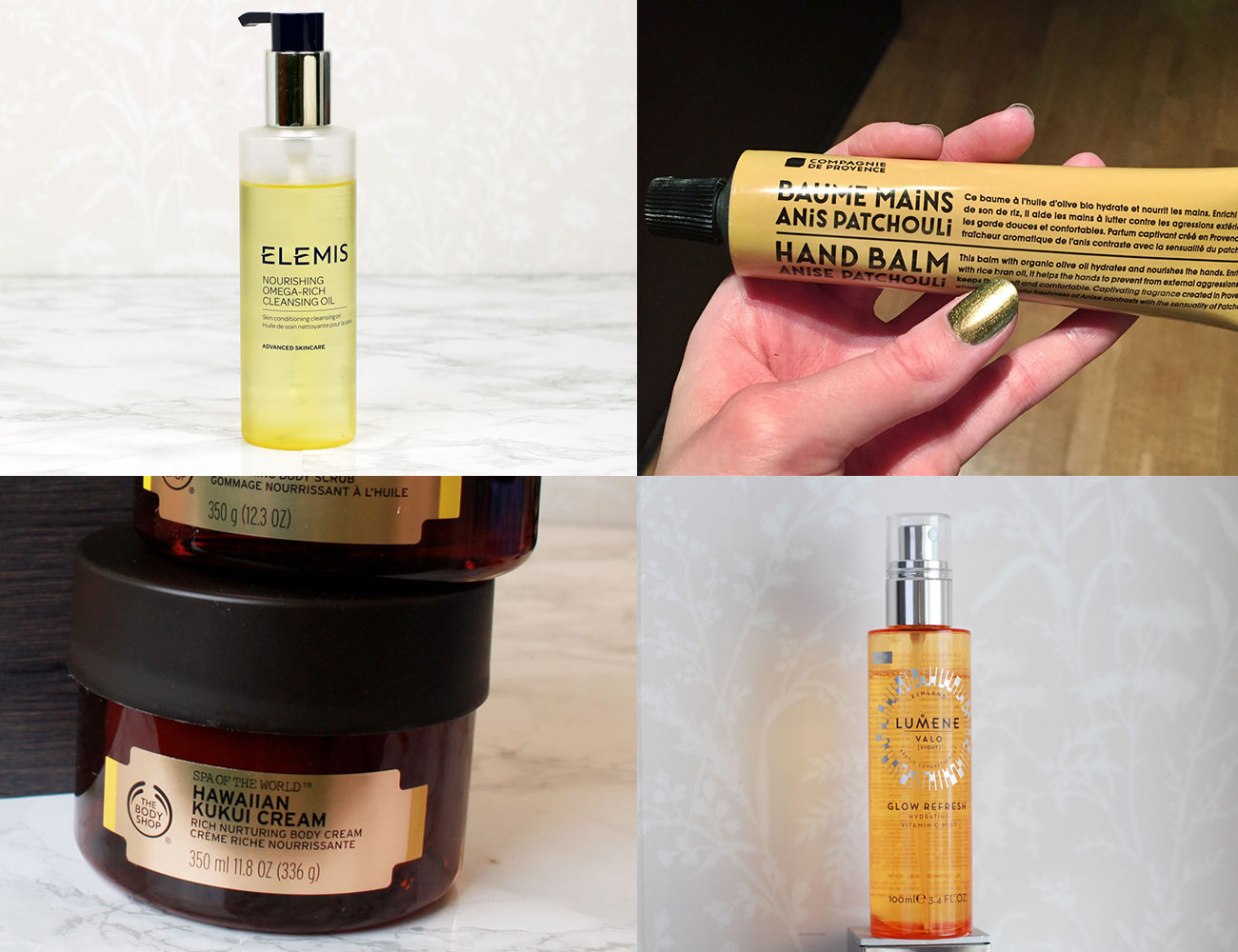 HÅRVÅRD/HAIRCARE
Shampo0: Pureology Strenght Cure Schampo
Conditioner: Pureology Strenght Cure Balsam
Colour refresh: Maria Nila Colour Refresh
Treatment: Olaplex
Leave-in: Original Mineral Project Sukuroi Golden Smoothing Balm
Oil: Björn Axén Silky Soft Spray
MAKEUP
Setting spray: Urban Decay All Nighter Makeup Setting Spray
Eyeshadow primer: Urban Decay Eyeshadow Primer Potion Anti-Aging
Foundation: Lumene Blur Foundation
BB-cream: bareMinerals Complexion Rescue
Powder: MAKIASH Perfect Finish Loose Powder
Blush: NABLA Blossom Blush Kendra
Bronze: bareMinerals Bareskin Sheer Sun Serum Bronzer 
Highlighter: Youngblood Lunar Dust Twilight
Contour: Youngblood Contour Palette
Mascara: IsaDora Insane Volume Lash Styler
Eyeshadow palette: LH Cosmetics Infinity Palette
Eyebrow gel: IsaDora Brow Shaping Gel Dark Brown
Eyebrow product: Viva La Diva Fine Liner
Eyeshadow/pigment: Illamasqua Beguile
Lip pencil: Charlotte Tilbury Lip Cheat Pillow Talk
Lipstick: Illamasqua Matte Lipstick Apocalips
Liquid lipstick: Kat Von D Everlasting Liquid Lipstick Outlaw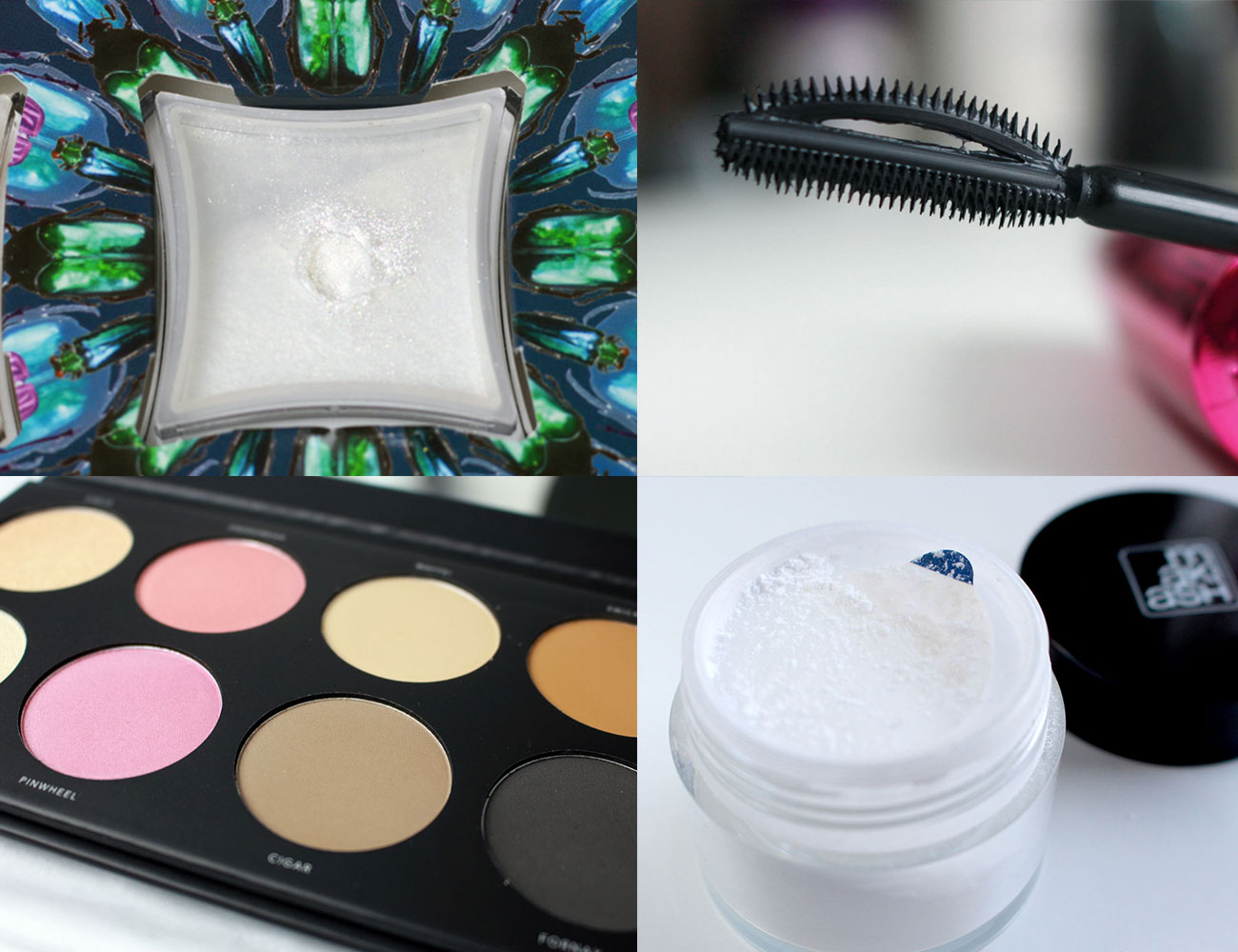 NAGLAR/NAILS
Nailpolish: MAKIASH Black Ebony
Top coat: IDUN Topplack Brilliant
Other nail product: Alessandro Striplac
Nail oil: Apoliva Ört & Natur Hud & Nagelolja
DOFT/SCENT
Daytime scent: Escentric Molecules Molecule 01
Nightime scent: Thierry Mugler Alien EDP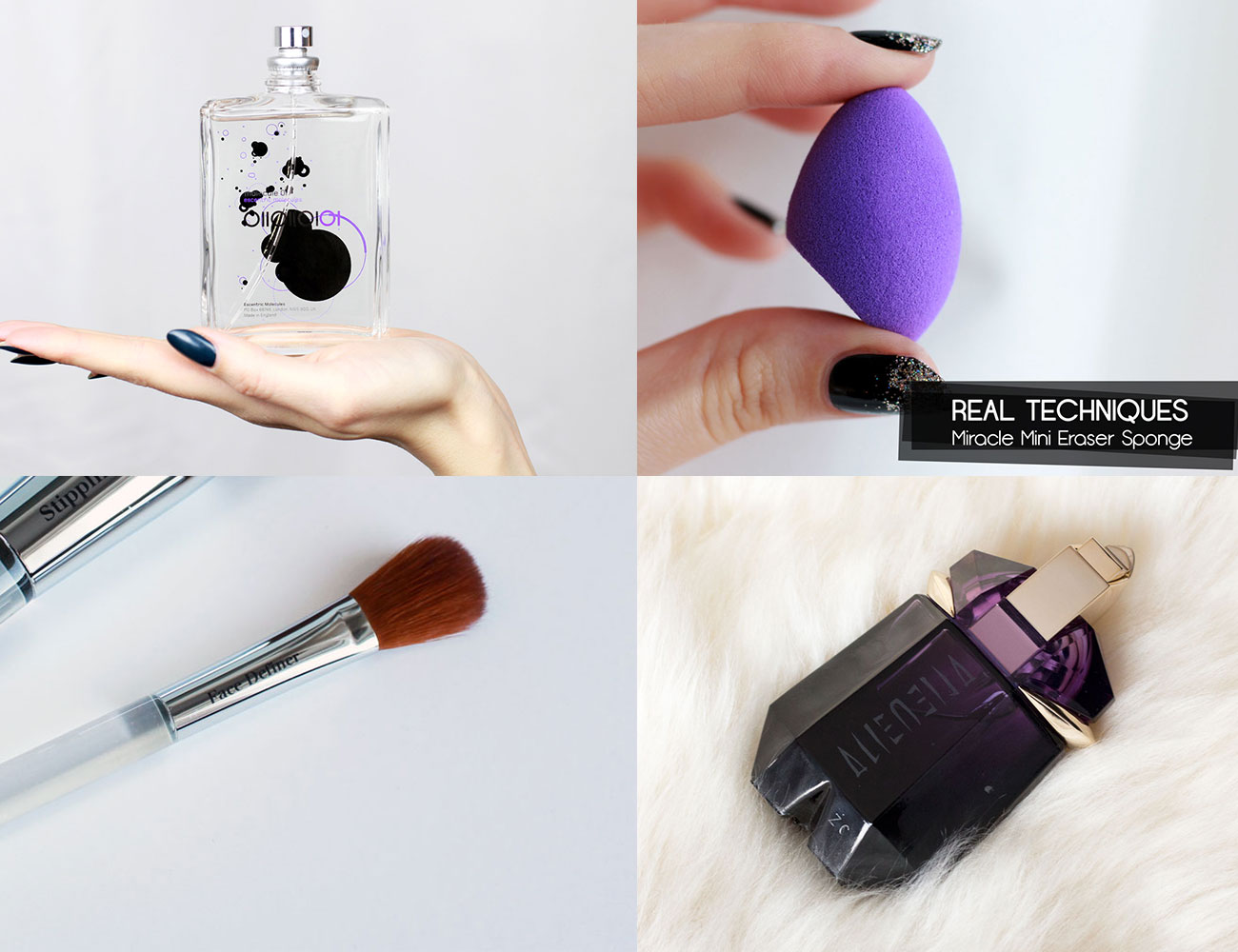 VERKTYG/TOOLS
Base: Real techniques Miracle Mini Eraser Sponge
Contour/blush: Real Techniques Mulittask Cheek Brush
Mulit use: IDUN Face Definer Brush
Eyeliner: Panduro Akvarell 
Body: EcoTools Dry Body Brush
https://spindelsven.com/wp-content/uploads/2021/02/crueltyfree-beauty-logo.png
0
0
Ida
https://spindelsven.com/wp-content/uploads/2021/02/crueltyfree-beauty-logo.png
Ida
2017-01-21 00:14:55
2021-02-12 10:10:28
Årets bästa skönhetsprodukter – 2016