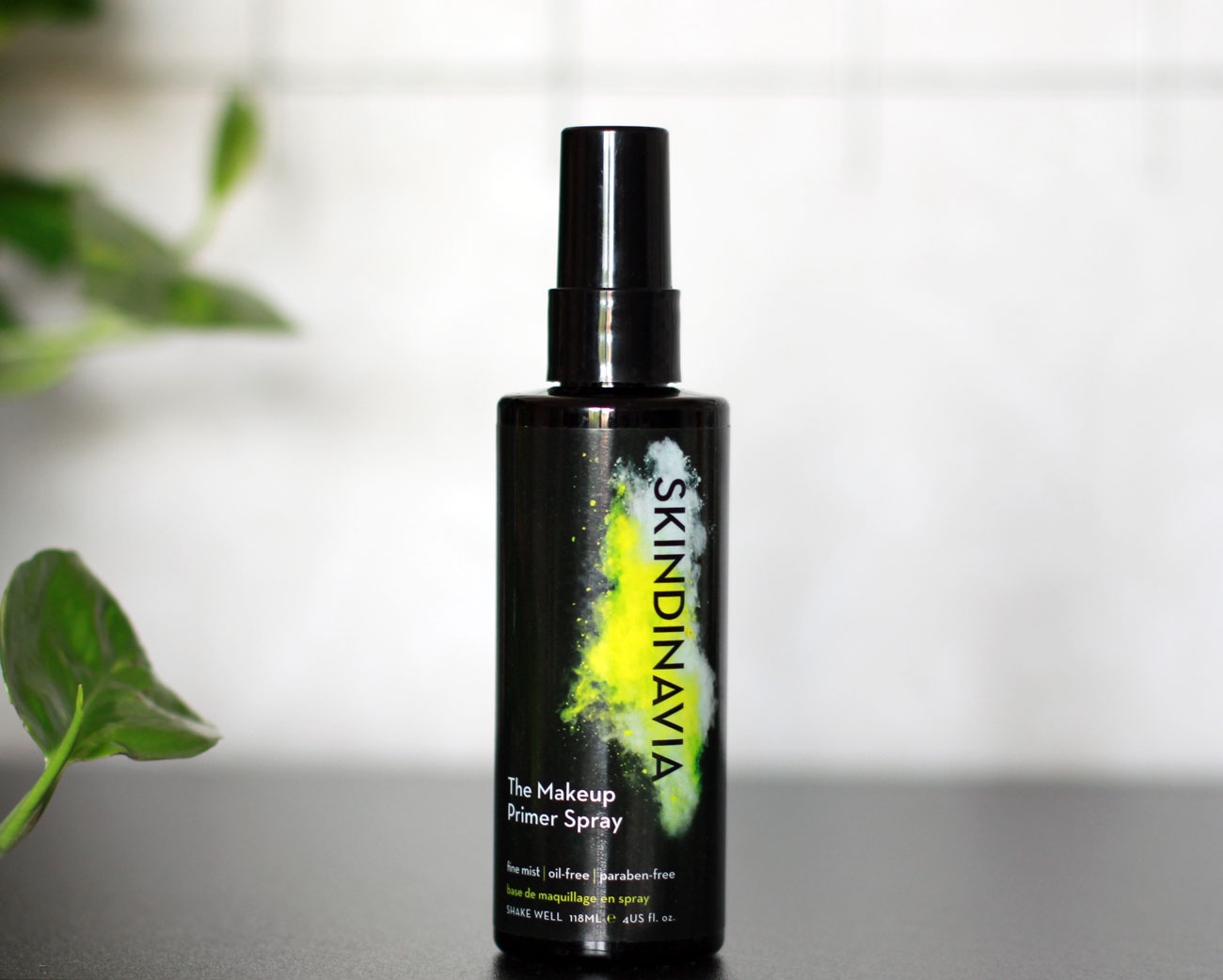 När jag sminkar gillar jag generellt att arbeta med så tunna lager som möjligt. Det håller bäst och det ser utan tvekan bäst ut på huden (med bäst menar jag naturligt och "hudliknande"). Generellt känner jag inget monsterbehov av att använda primers, men ibland trillar det in någon här och där som känns sådär goa. En av dem är Skindinavia The Makeup Primer Spray som jag fick testa när jag skrev ett inlägg om primers till Eleven (se här). Detta är som namnet antyder en primerspray och jag gillar verkligen detta format! Dels pga att det är enkelt att applicera men också eftersom det blir ett så himla tunt lager. Brukar du använda primer?
Men såhär är det; detta är inte en primer för dig som känner att du behöver något att spackla igen porerna med eller som behöver något ordentligt nedmattande. Däremot är Skindinavia The Makeup Primer Spray fantastiskt bra om du vill jämna ut hudstrukturen något, på samma gång som att den ser till att ditt smink sitter där du satte det. Den håller lite koll på oljighet, är lätt återfuktande och jämnar ut en aning. Helt enkelt en riktigt bra primer för oss som inte har några större hudproblem, men på samma gång vill hjälpa basen att hålla ett par timmar extra och fuska lite. Jag upplever att tillsammans med en settingspray (efter att du är klar med hela makeupen) så är min hud supervacker och basen håller som en dröm.
Skindinavia The Makeup Primer Spray går loss på ca 450:-/118 ml och är självfallet inte djurtestad. Har du testat The Makeup Primer Spray? Var det en yay eller nej för dig?
https://spindelsven.com/wp-content/uploads/2021/02/crueltyfree-beauty-logo.png
0
0
Ida
https://spindelsven.com/wp-content/uploads/2021/02/crueltyfree-beauty-logo.png
Ida
2017-05-31 22:30:26
2018-01-10 13:12:41
Skindinavia The Makeup Primer Spray