Makeuplook: Freak On a Leash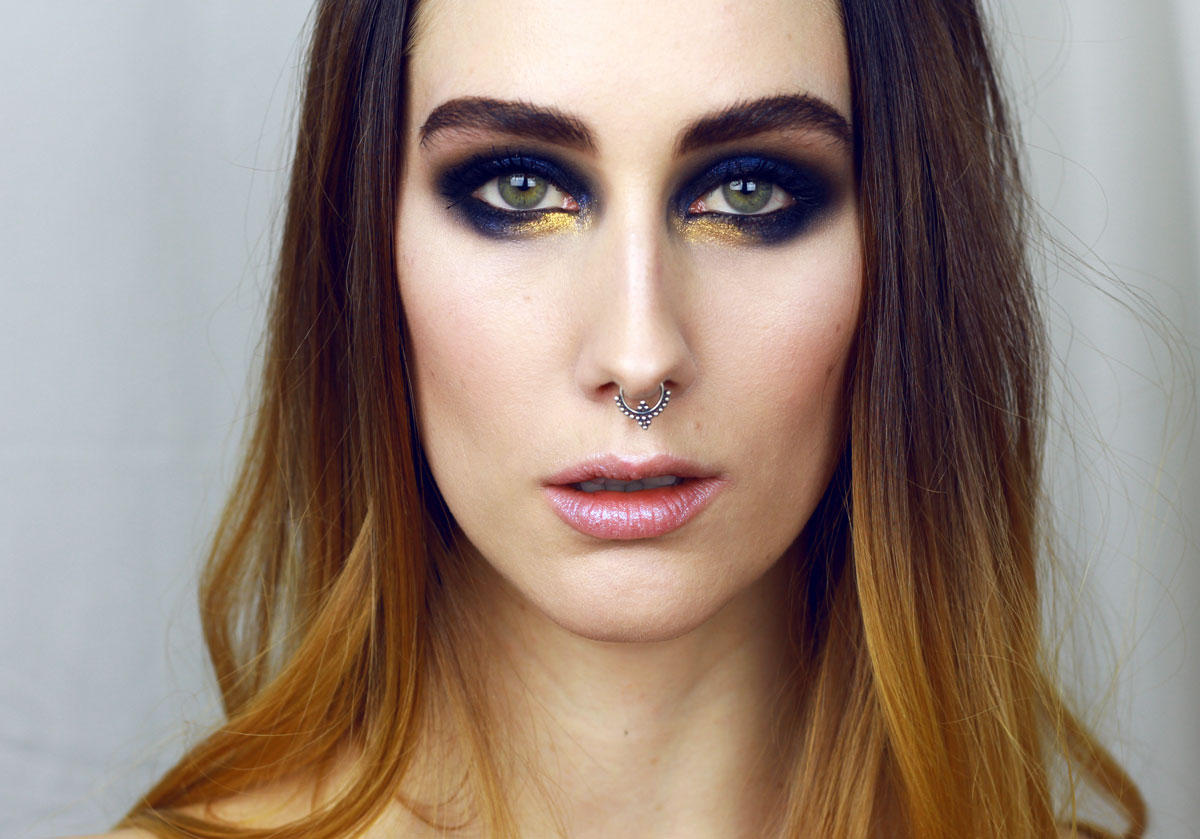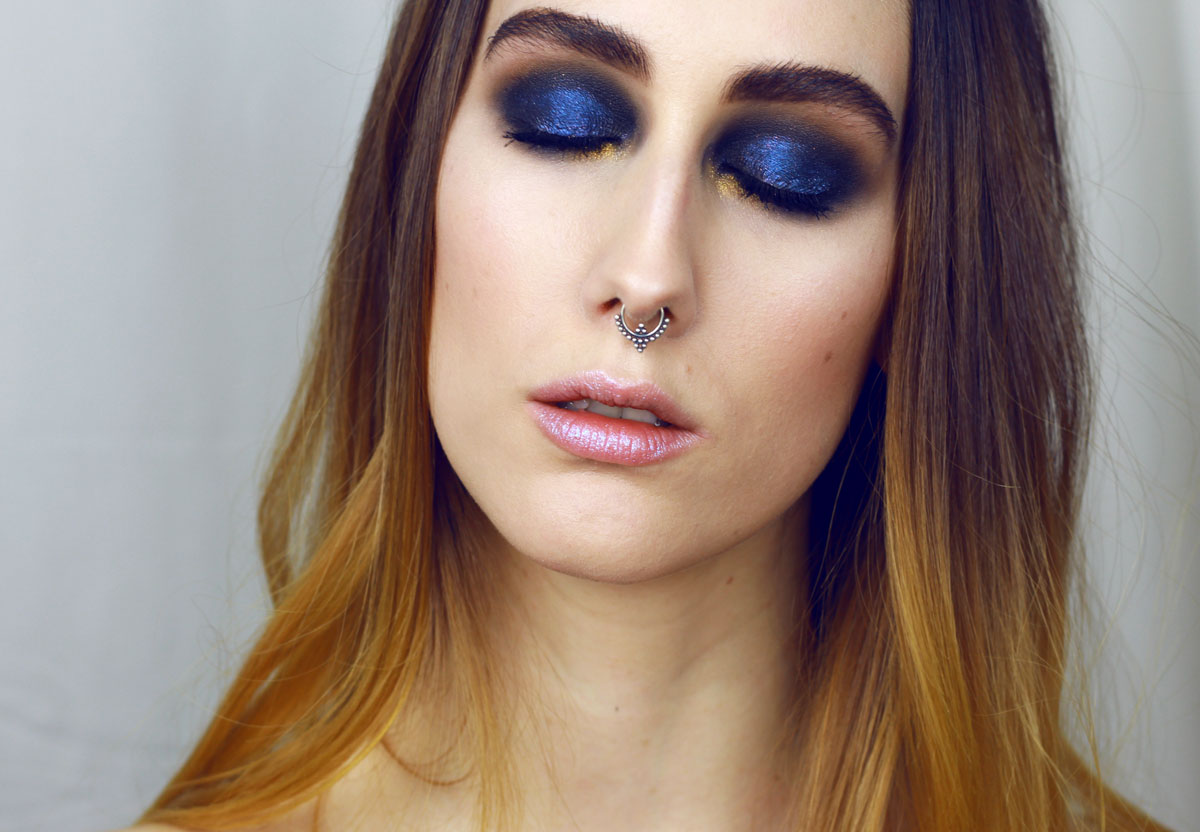 Fun fact: jag hatar blått på kläder och inredning, men det är nog den färg jag inspireras mest av när jag gör makeuper. Har du någon sådan färg? Som du generellt hatar men som bara funkar sådär asbra på vissa saker?
/Fun fact: I hate the colour blue on clothes and interior, but it's perhaps the colour I get most inspired by whenever I do a makeup. Do you have a colour like that? A colour that you just cannot stand on certain items but that you completely adore on other?
Base
Lumene Blur Foundation 00
NARS Radiant Creamy Concealer Chantilly
MAKIASH Perfect Finish Loose Powder
NABLA Blossom Blush Beloved
Lumene Instant Illuminizer Shimmering Dusk
Youngblood Contour Palette
Eyes and brows
IsaDora Insane Volume Lash Styler
Illamasqua Pure Pigment Fortune + Alluvium
LH Cosmetics Infinity Palette Fornax
NABLA Velvetline Long-Wear Matte Eye Pencil Bombay Black
IsaDora Brow Shaping Gel 62 Dark Brown
The BrowGal Convertible Brow Dark Hair 01
Lips
H&M Dazzle Lip Topper
https://spindelsven.com/wp-content/uploads/2021/02/crueltyfree-beauty-logo.png
0
0
Ida
https://spindelsven.com/wp-content/uploads/2021/02/crueltyfree-beauty-logo.png
Ida
2016-11-30 15:23:34
2016-11-30 15:29:54
Makeuplook: Freak On a Leash